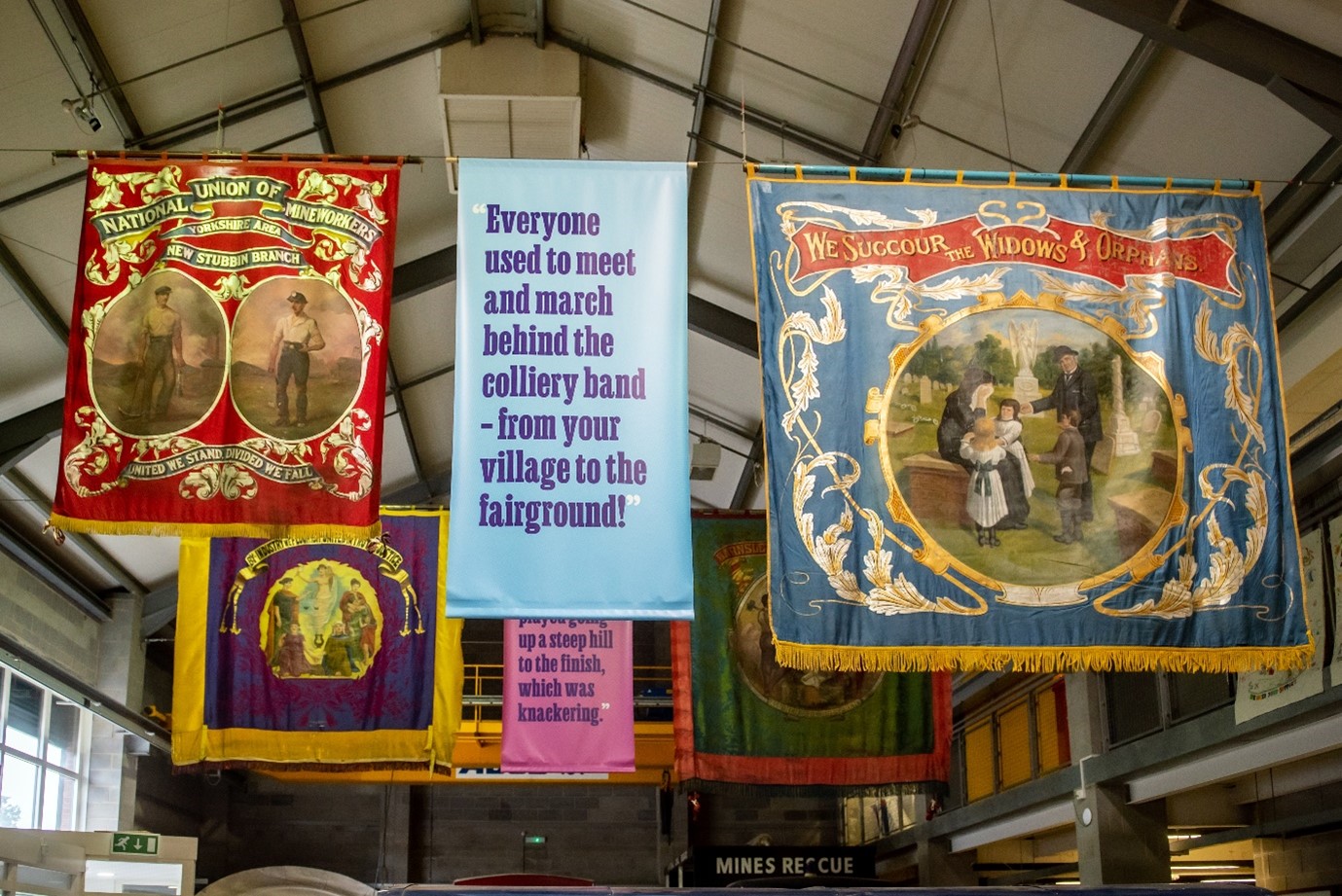 What is the project?
We are working alongside visitors, volunteers, and communities to create a new banner, inspired by traditional mining banners. This banner will enable us to showcase the role played by all former coalfields in a great national story.
Why are we doing it?
Unable to open due to the pandemic, our work with, families, school groups and communities had to move online. Our volunteer team were also unable to carry out their usual roles at the Museum, but that didn't stop them from having ideas! And so, the banner project was born.
Volunteers and staff recognised that the creation of a new banner would allow us to reach out to those beyond the Museum gate, to gather those stories which truly reflected the impact of all former coalfield areas and their contribution to the national coal mining story.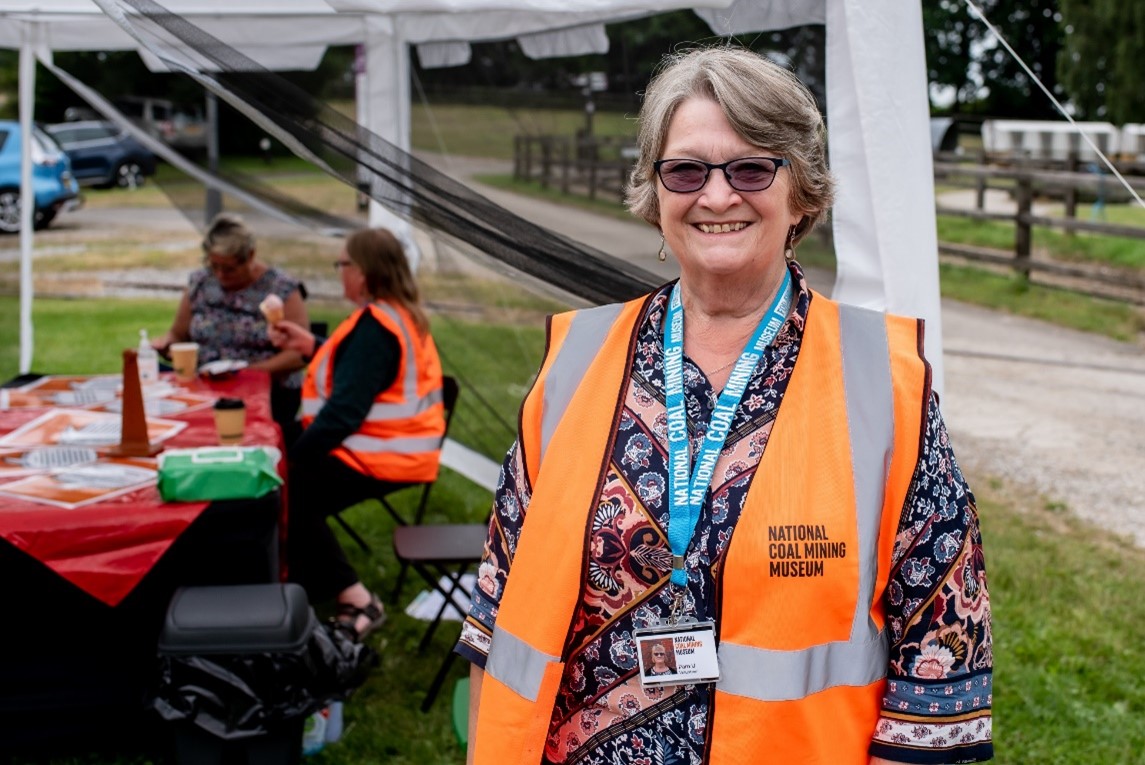 The 'NCM Banner' project was conceived as a way of encouraging participation in the Museum's work, irrespective of whether we could open our doors or not. it would involve working with our visitors, volunteers, former mining communities and local craftspeople to create a high quality, contemporary banner.
The creation of the NCM banner is also closely linked to the Museum's current Gala Day! exhibition and the final piece will be celebrated in the final days of the exhibition in 2022.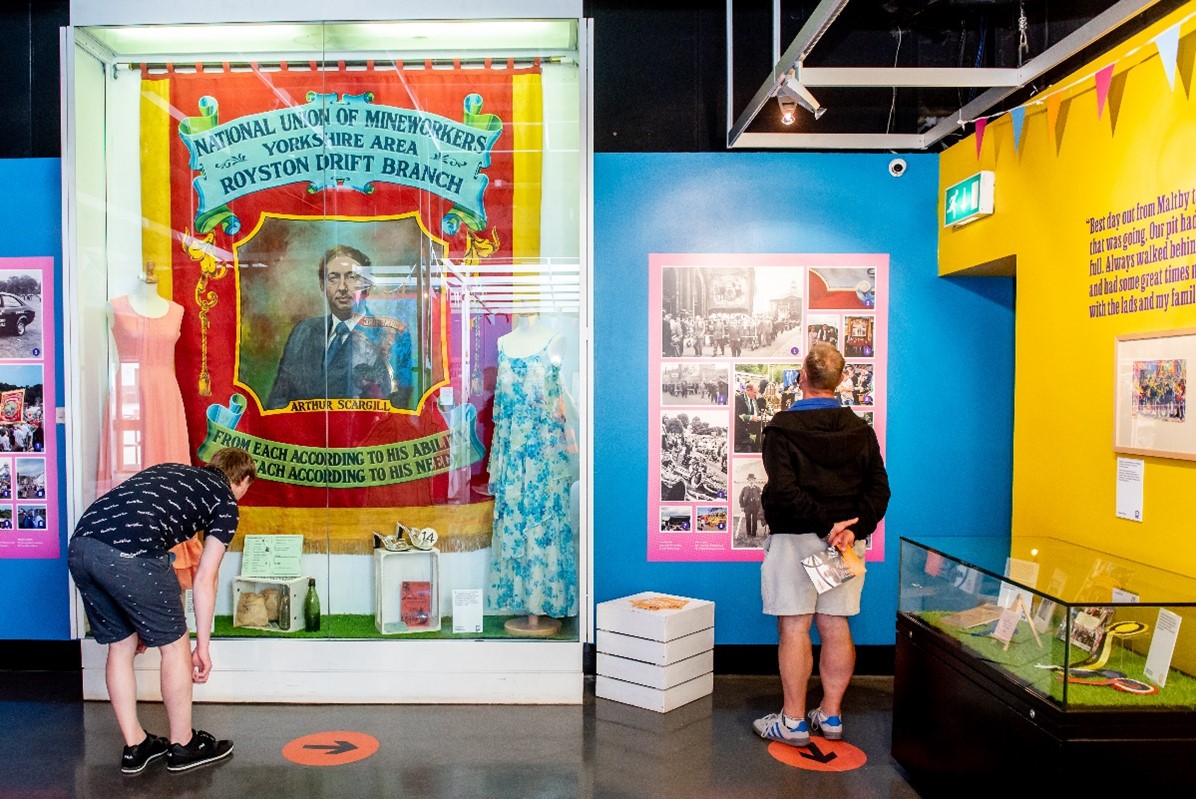 Traditionally on gala days, whether local or regional, banners would be displayed to express mining communities' pride in their identity.  Unity, strength, courage, co-operation, innovation, compassion, and hope for the future, all these things were subjects considered important when considering the design for a banner.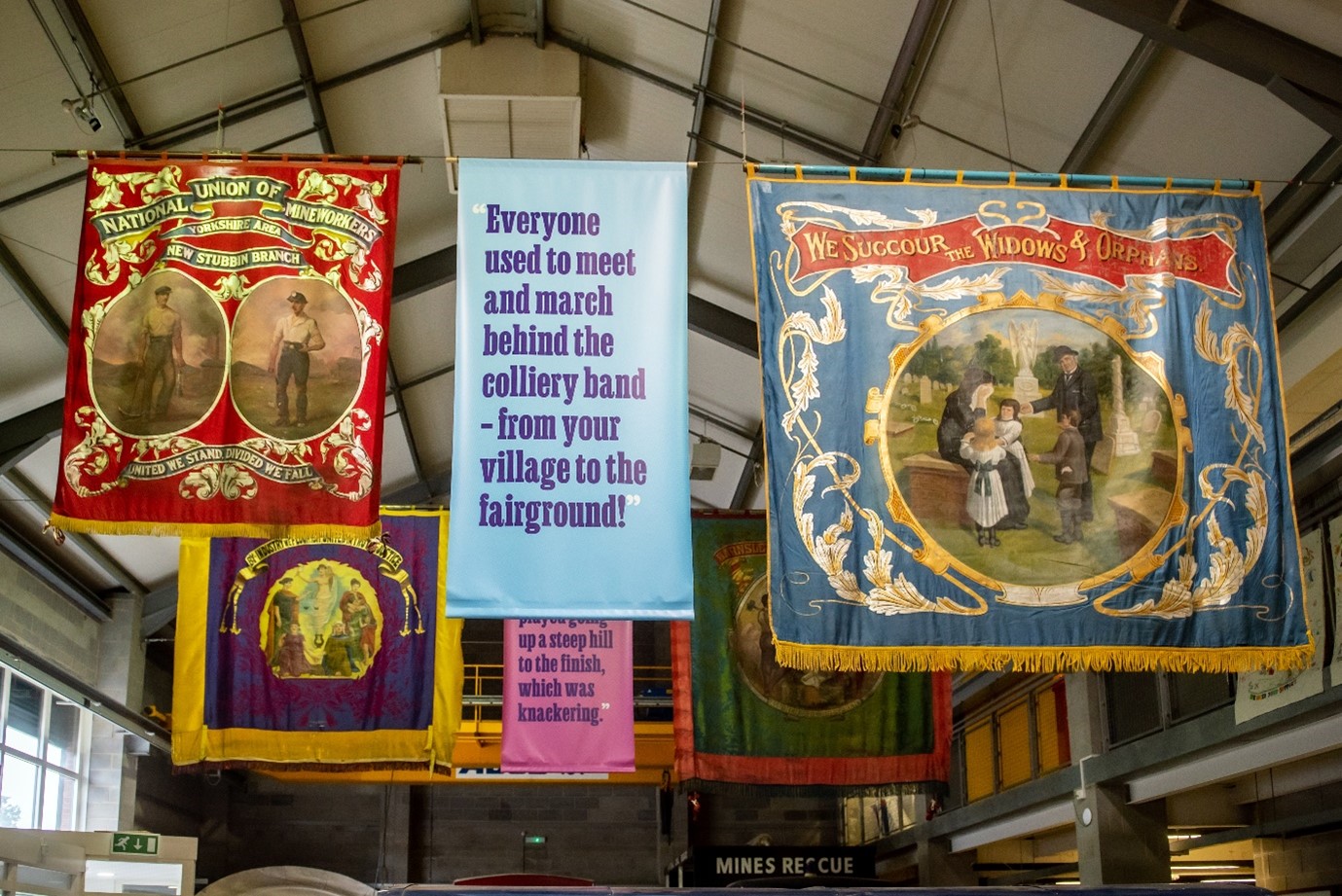 Ultimately, coal mining has left a huge legacy in this country, the wealth it generated, the innovation it inspired, the lives it touched. This legacy is born out of the contributions of all the English coalfields. Therefore, we want to reflect that collective story for our visitors and use this project as an opportunity to involve various individuals and communities that can bring their knowledge, connection to mining or creative skills to it.
How will we do it?
This project has been made possible through existing National Heritage Lottery funding, as part of 'Coalfield Conversations'.
 We have commissioned  Edgelands Arts Wakefield  to work collaboratively with our project team of volunteers and staff. They will be tasked with translating the stories, lived memories, historically significant moments contributed by others into creative and stimulating visual interpretations as part of the overall design.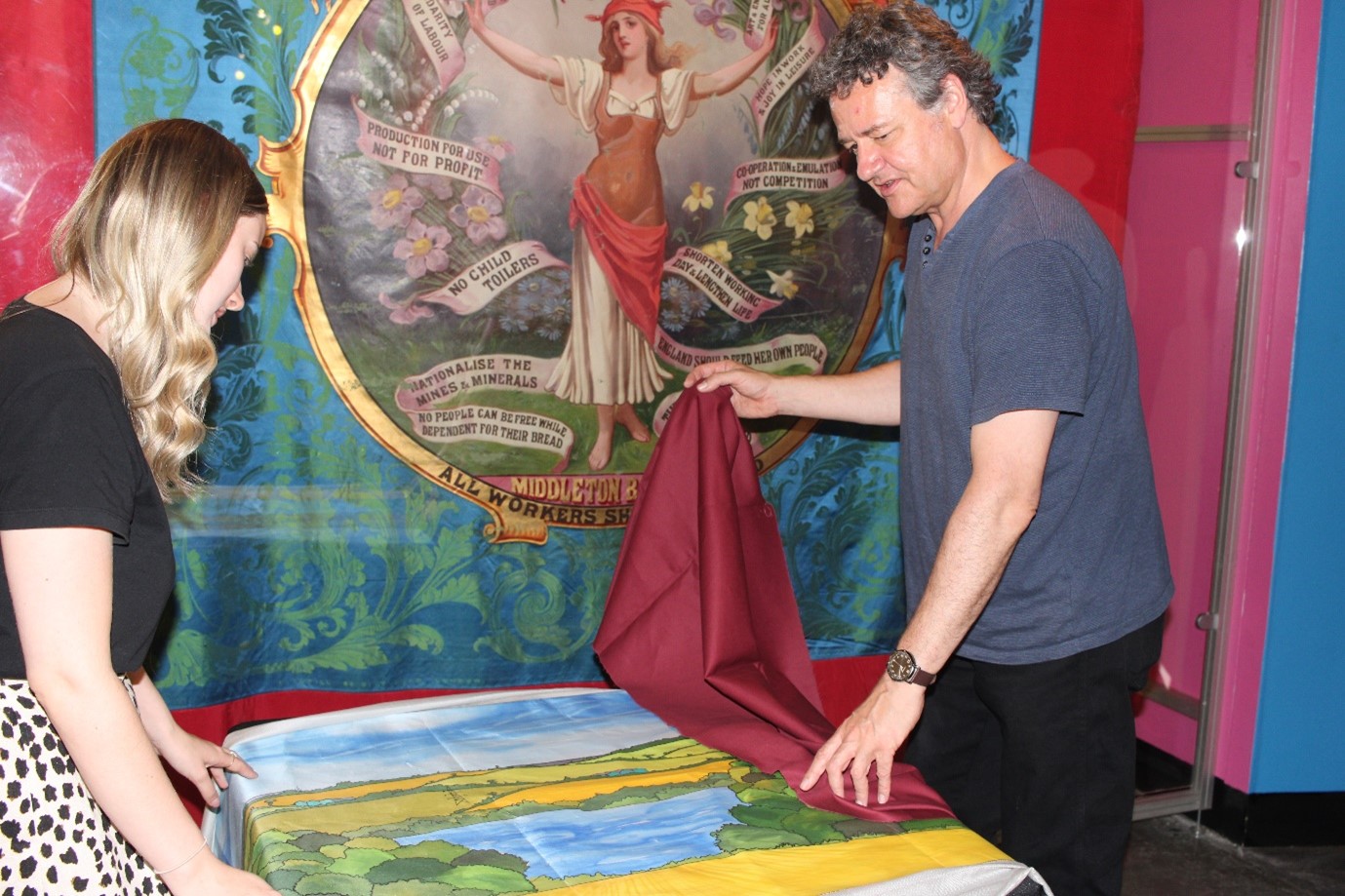 Throughout the summer holidays we are gathering responses to the first version of a banner. This has provoked debate amongst visitors to the Museum which will inform the next draft. Why not have your say when you visit us?
Following more community involvement, the community artist will create the final design and guidance for other community groups, skilled in creative arts and crafts, to support the making of the banner.
How can you be part of this?