Journey 140m underground and discover 180 years of history with one of our charismatic former miners.
Every tour 'darn pit' is led by an ex-miner with a 'reyt' broad accent and loads of experience under his somewhat heavy tool belt. He'll unhand you of your 'contraband', and talk you through 180 years of mining, explaining why he has every right to tell you to 'shut tha' trap' and when you are 'done and dusted' you will be free to explore life above ground.
'Meet a Miner' – tours are led by our charismatic miner guides. Hear all about your guide's working life and experiences in the coalmine.
Get kitted out with your hard hat and battery lamp then step into the 'cage' to descend 140m underground to discover the harsh realities of coal mining through the centuries.
Discover the different ages of mining, from Victorian times when women and children worked underground alongside men, find out about the role of pit ponies and how modern machinery changed coal mining.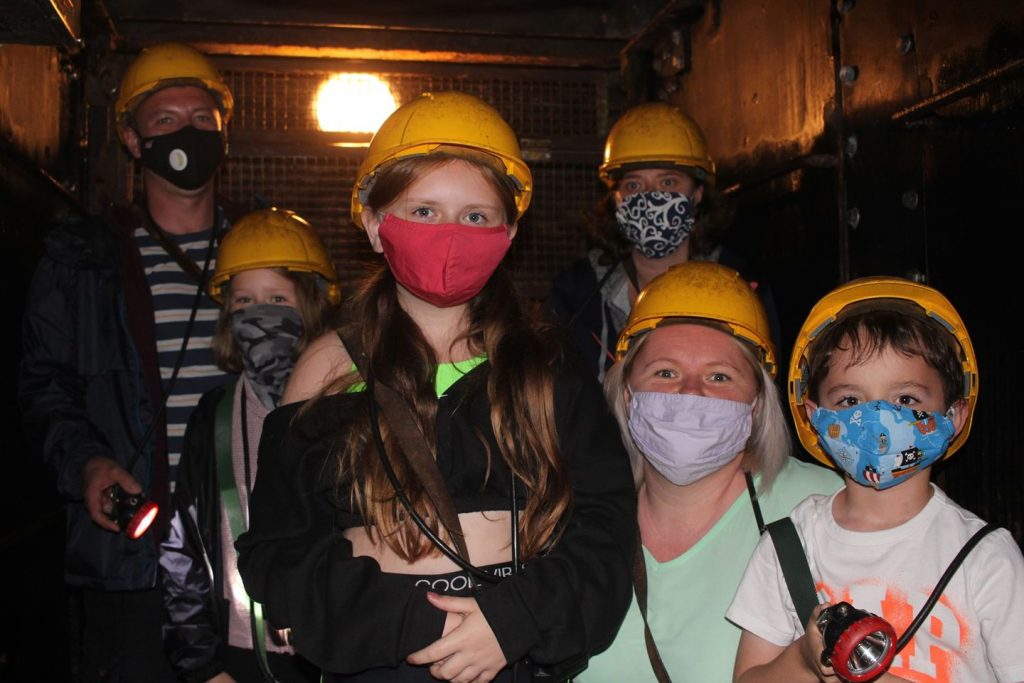 For safety, we have the following Covid-19 measures in place:
Underground tours are only suitable for children 5 and over.
Party sizes will be limited to 6 visitors per tour. Please note, you may be on a tour with people outside of your household/group.
It is mandatory for all individuals going underground to wear a face covering for the duration of the tour (including children and those normally medically exempt) – this is to protect you and our Mine Guides. There are no exceptions to this rule.
Warm clothing and sensible footwear are recommended.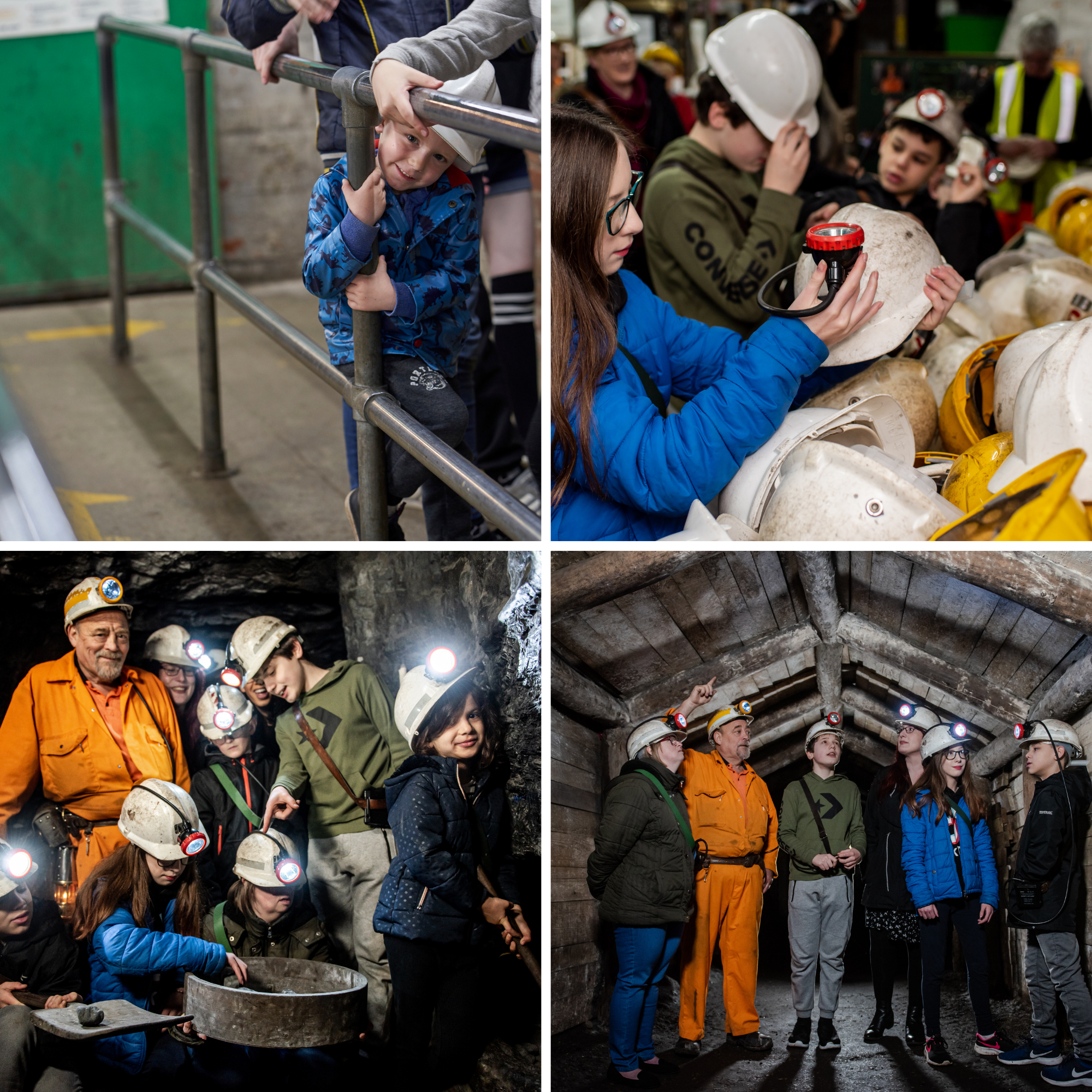 For other questions about our Underground Tours please visit our FAQs page.
We recommend that you pre-book your Underground Tour during weekends and school holidays. We reserve two pre-bookable timeslots during term-time weekdays, however you will still be able to book on arrival (dependent on demand and capacity) Wednesday-Sunday.