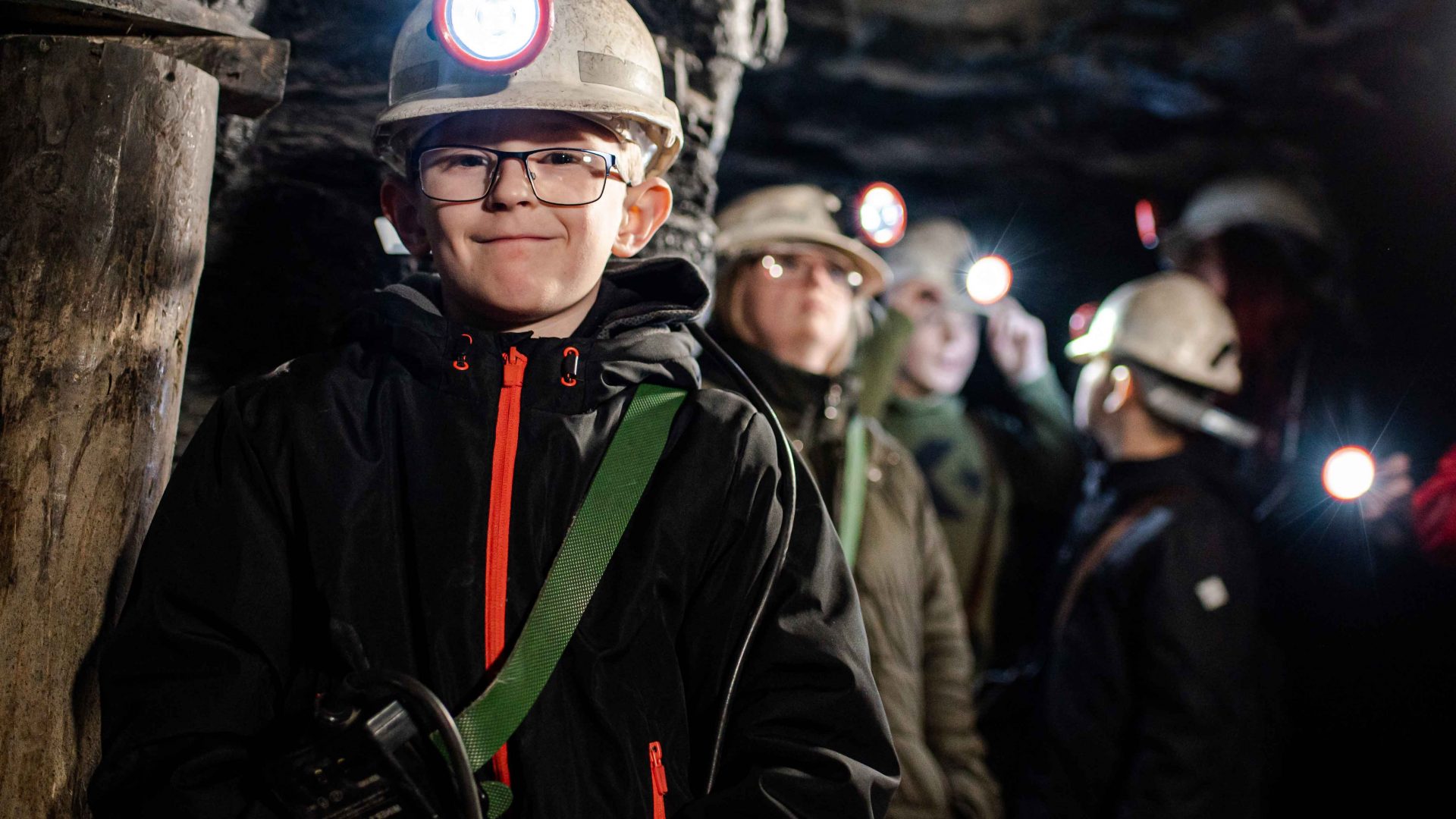 Welcome to our website. Please read the following carefully as it sets out the terms and conditions under which this website is made available to you. In particular we draw your attention to the limitation of liability clause set out below.
By continuing to use this website you agree to be bound by these terms and conditions and this agreement shall be governed by the laws of England and any dispute shall be subject to the english courts, to which you submit.
The term "National Coal Mining Museum for England" or 'us' or 'we' refers to the owner of this website whose registered office is Caphouse Colliery, New Road, Overton. Wakefield, WF4 4RH. Our company registration number is 1702426. The term 'you' refers to the user or viewer of our website.
Use of the Website
Your use of any information or materials on this website is entirely at your own risk. It is your own responsibility to ensure that any products, services or information available through this website meet your specific requirements.
We do not guarantee the availability of this website and we reserve the right to suspend, restrict or terminate this website at any time.
You may not create a link to this website from another website or document without our prior written consent.
Website Content
The content of the pages of this website is for your general information and use only. We reserve the right to to change any part without notice.
Neither we nor any third parties provide any warranty or guarantee as to the accuracy, timeliness, performance, completeness or suitability of the information and materials found or offered on this website for any particular purpose. You acknowledge that such information and materials may contain inaccuracies or errors and we expressly exclude liability for any such inaccuracies or errors to the extent permitted by law.
From time to time this website may also include links to other websites. These links are provided for your convenience only and they do not signify that we endorse these websites in any way. We assume no responsibility for the content or services of any linked websites. We do not give any warranty that this website or any linked website is free from viurses or anything else with contaminating and destructive properties. You are solely responsible for ensuring that you use the appropriate virus checking software.
Intellectual Property
This website contains material which is owned by or licensed to us. This material includes, but is not limited to, the design, layout, look, appearance, graphics and their selection and arrangement, software compilations and underlying source code.
You may print or download extracts of the content and other downloadable items displayed on this website to a local hard disk or in paper form subject to the condition that it is for your person and non-commercial use only. You may copy extracts of the content to individual third parties for their personal use but only if you acknowledge this website as the source of the material.
You may not, except with our express written permission, distribute or commercially exploit the content. Nor may you transmit it or store it in any other website or other form of electronic retrieval system. Copying or storing the content of this website for these purposes is expressly prohibited and any unauthorised use of the materials on this website may give rise to a claim for damages and/or be a criminal offence.
Limitation of Liability
ANY LIABILITY WE MAY HAVE FOR ANY LOSSES OR CLAIMS ARISING FROM YOUR INABILITY TO ACCESS THIS WEBSITE OR FROM ANY USE OF THIS WEBSITE OR RELIANCE ON THE INFORMATION PROVIDED VIA THE WEBISTE IS EXCLUDED TO THE EXTENT PERMISSIBLE BY LAW. IN PARTICULAR WE WILL NOT ACCEPT LIABILITY IN RESPECT OF (WITHOUT LIMITATION) COMPENSATORY, DIRECT, INDIRECT OR CONSEQUENTIAL DAMAGES, LOSS OF DATA, INCOME OR PROFIT, LOSS TO OR DAMAGE TO PROPERTY AND CLAIMS OF THIRD PARTIES.
NOTHWITHSTANDING THE OTHER TERMS IN THIS CLAUSE, NONE OF THE EXCLUSIONS AND LIMITATIONS IN THESE TERMS AND CONDITIONS ARE INTENDED TO LIMIT YOUR RIGHTS AS A CONSUMER UNDER LOCAL LAW OR OTHER STATUTORY RIGHTS WHICH MAY NOT BE EXCLUDED OR IN ANY WAY TO EXCLUDE OR LIMIT OUR LIABLITY TO YOU FOR DEATH OR PERSONAL INJURY RESULTING FROM OUR NEGLIGENCE OR THAT OR OUR EMPLOYEES OR AGENTS.