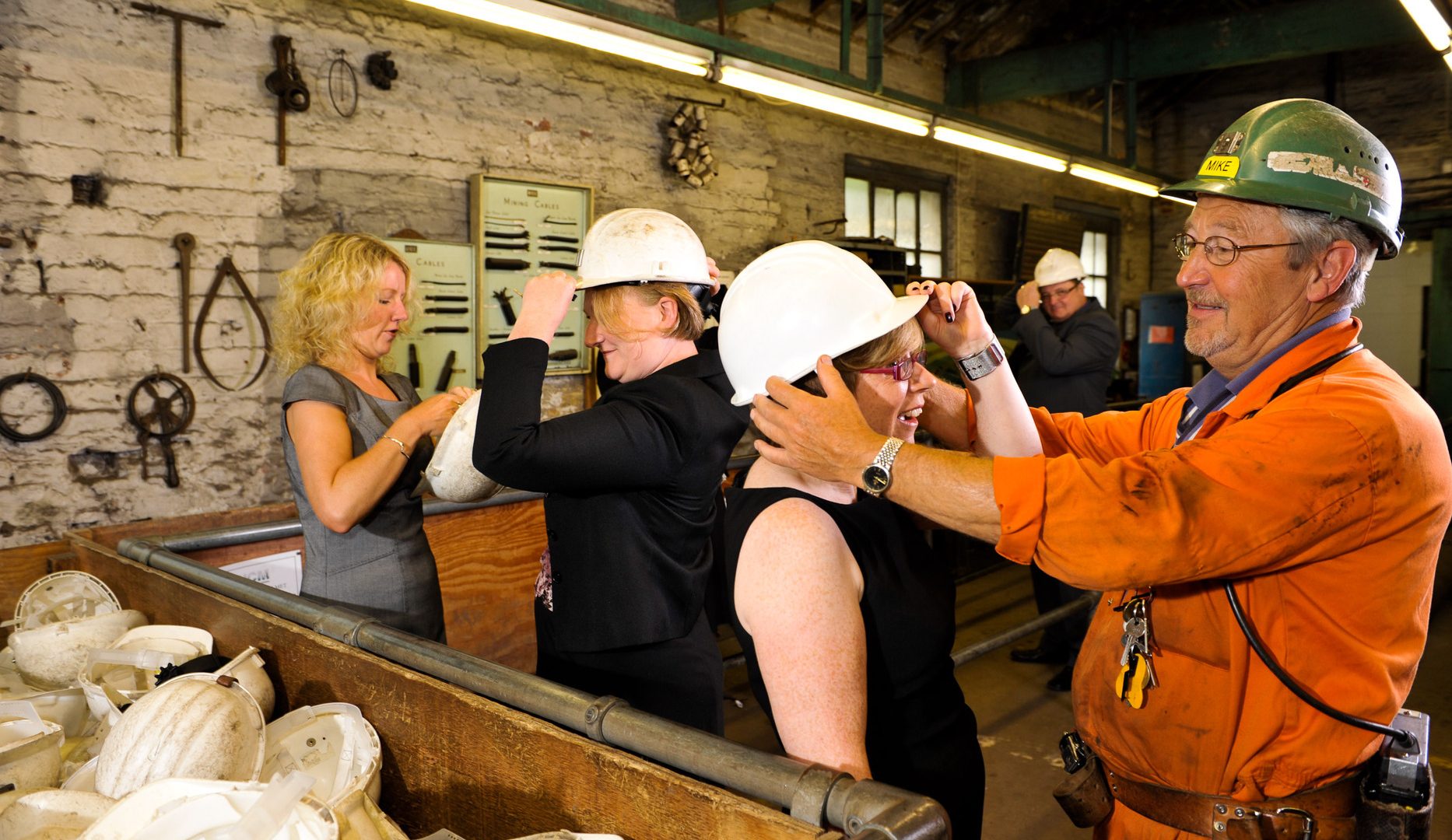 Group Visits, Talks & Tours
The National Coal Mining Museum for England is a unique place where the history of mining over several centuries is preserved both below ground and above ground. A visit here can take you 140m underground, back in time to see the oldest buildings and machinery and right to the heart of mining communities and lives of the miners and their families.
There are various options for a group visit to the Museum: you may wish to explore the galleries, displays and buildings independently; some or all of your group might like to go on an underground tour; you could choose one of our themed visits which include a talk or a tour by one of our curators, guides or living history interpreters; or, if you have a special interest (or limited time) – just tell us – and we'll design a visit specially for you.
Please allow around three hours for your visit. The Underground Tour takes approximately one hour and twenty minutes, although shorter tours can be pre-arranged. Familiarisation visits by group organisers are welcomed – please contact us to make arrangements.
You may choose to explore the Museum independently, but we also offer a number of tailored talks, tours and demonstrations for pre-booked groups a great way to delve deeper into an area of special interest, get 'behind the scenes at the museum' or enjoy a lively performance by one of our costumed living history interpreters.
Whilst your choice from our programme of  talks can be included in your visit to the Museum  if you're within a 30-mile radius of the Museum, one of our  speakers can come to talk to your group at a venue off-site.
We can accommodate multiple tours during the course of the day every 15 minutes in parties of up to 15 people plus a guide. Our staff can divide your party at the Museum or you can arrange this yourself in advance. If you have a particularly large group we recommend that you book well in advance to ensure that we have enough availability.
If you are bringing a group of children, please contact us and we can help arrange your visit. Please note, children under 5 years old are not permitted underground unless they are on a trip to see Santa.
Underground tour notes are available in English, Chinese, French, German, Spanish and Urdu.
For more information about our Underground Tours visit the Underground Tours information page.
To discuss one of our themed talks and tours, or to ensure availability and to book please call our booking officer on 01924 848806 or email info@ncm.org.uk.