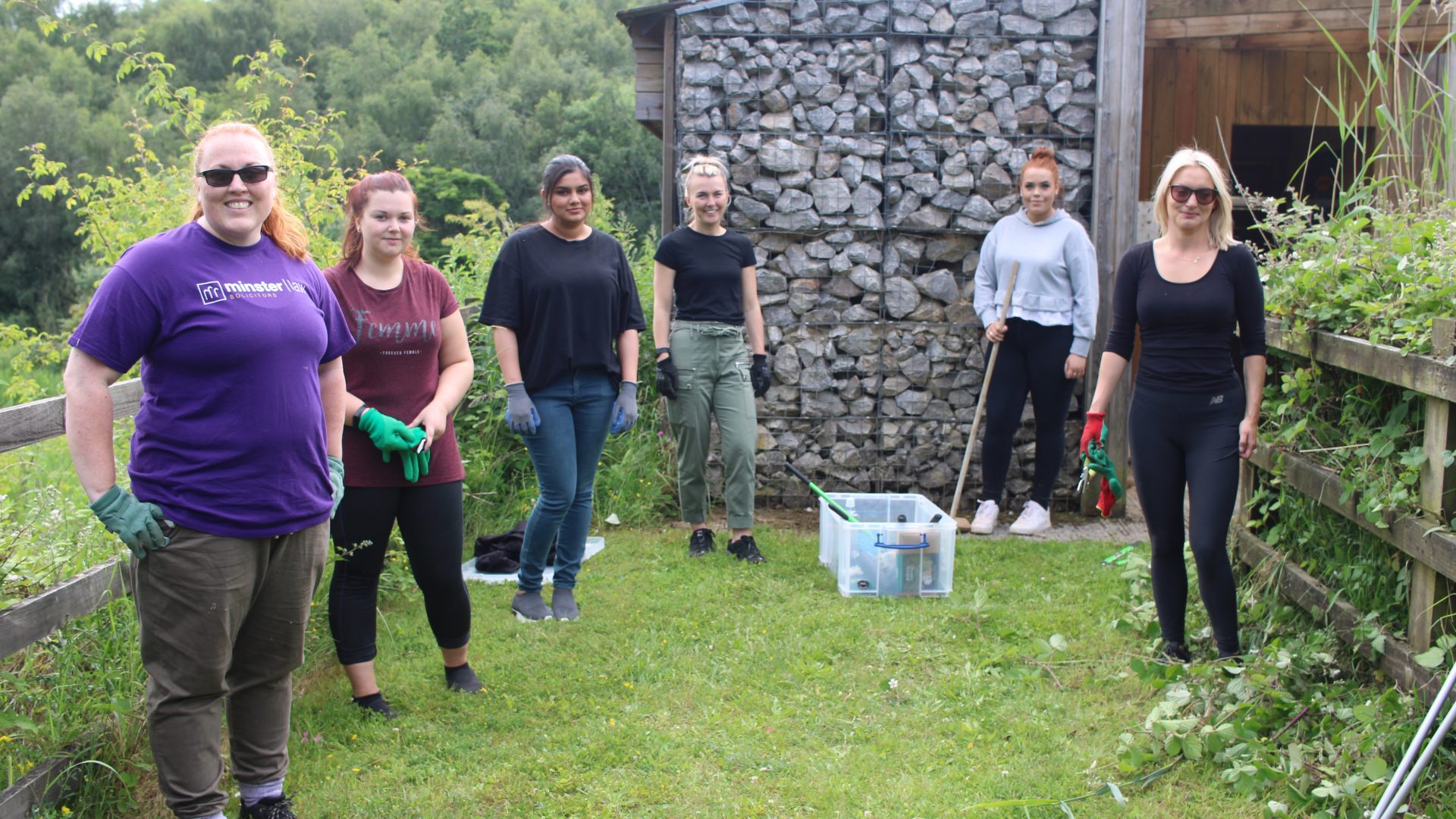 We're always in need of helping hand to make our 45-acre heritage site, including historic buildings, galleries, and nature trail, inviting to our visitors.
By donating your time to us, you will be:
Enjoying a team-building experience
Exploring our heritage site, including behind-the-scenes, and experiencing a change of scenery from your usual work environment
Championing the Museum's charitable aims
Developing new skills and knowledge or use existing expertise
Helping to maintain a local heritage site with a national story
Supporting the Museum to create a free, quality day out for our visitors
What could corporate volunteering look like for you?
Opportunities at the Museum are very varied and are dependent on the time of year as well as needs of Museum staff and visitors.
45am- Arrive at the Museum, you will be welcomed by our Visitor Engagement Coordinator and given a briefing on tasks for the day and health and safety. You will also be able to securely store any personal belongings.
10am- Your group, depending on size, will usually be asked to divide into two teams and start on the tasks you've been assigned. We like to offer more than one task so that there is an opportunity to swap over in the afternoon.
12pm- Lunch break. A member of staff or volunteer will meet you and direct you to the café, if you wish to purchase food on the day, or lunch space, if you are bringing your own food and refreshments.
30pm- Our knowledgeable volunteers or Museum staff will provide a short talk, tour or demonstration so that you can discover more about the Museum and our story. Previous examples include a Steam Winder demonstration, tour of our Pithead Baths or talk from our horskeepers about our Pit Ponies.
1pm- Teams will usually swap tasks in the afternoon so that they have the opportunity to get hands-on in different ways.
30pm- Tea and coffee. You will meet up with our Visitor Engagement Coordinator for a well-earned hot drink and some biscuits.
4pm- Home time!
Examples of previous tasks include:
Conservation cleaning of objects in our collections and historic buildings
Painting our bird hides/ buildings/ exhibition spaces
Clearing areas of site like our Nature Trail e.g., "bashing" invasive Himalayan Balsam around site
If you would like to find out more about organising a day of corporate volunteering at the Museum please email us at volunteer@ncm.org.uk