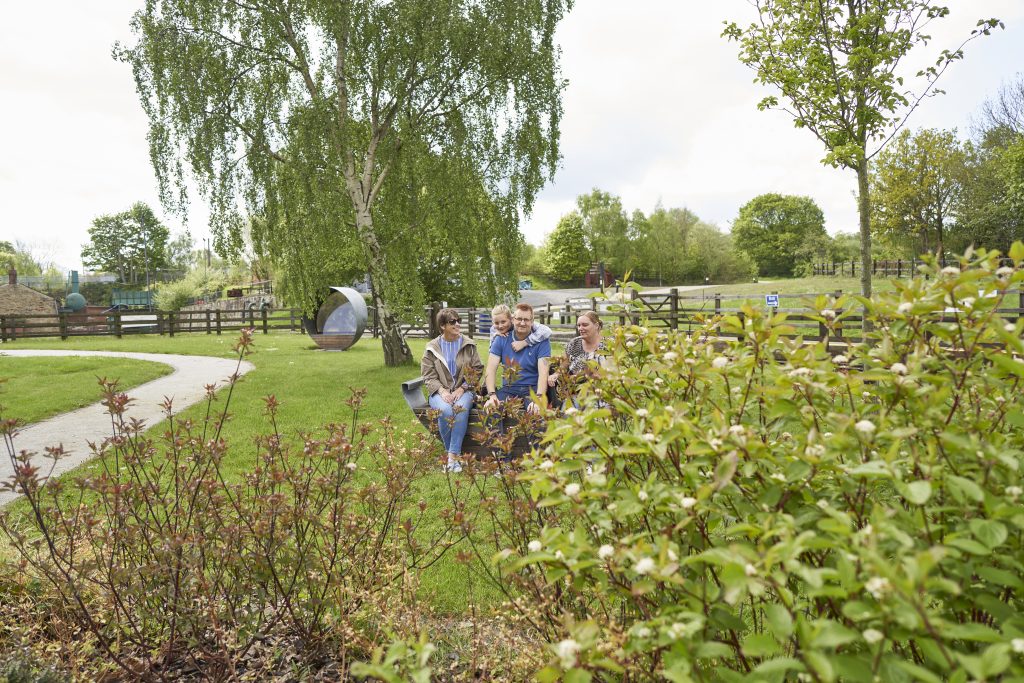 Miners' Memorial Garden
Our Miners' Memorial Garden celebrates and commemorates the courage and camaraderie of our miners and the close-knit families and communities that supported them. A place for quiet contemplation and reflection, the Garden allows all who visit us to share memories of what coal mining has meant to them over many generations.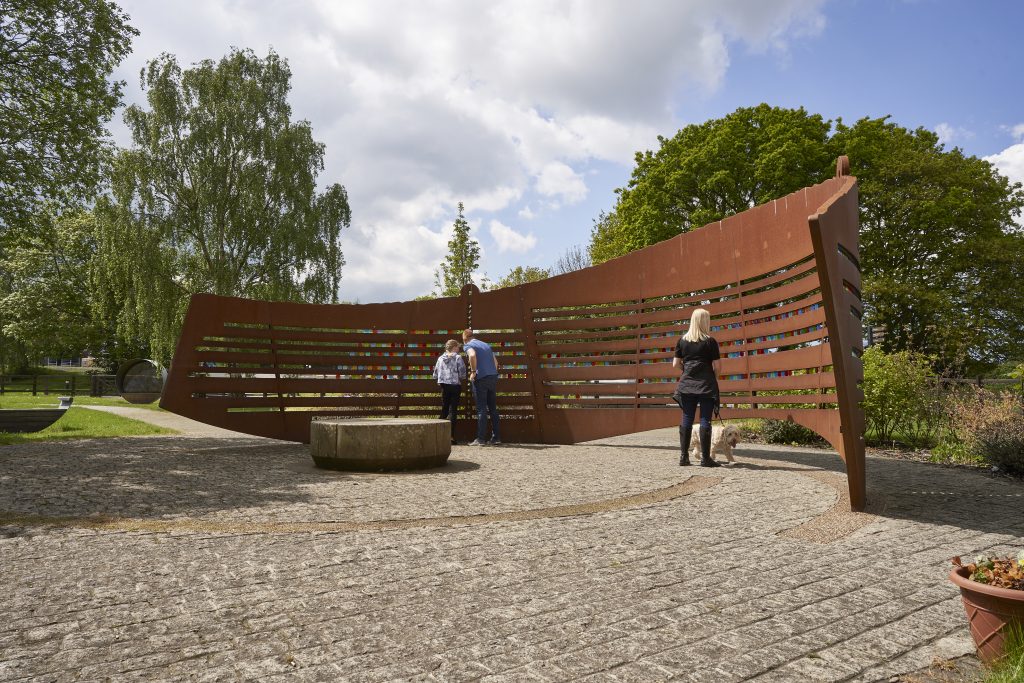 'Lives Lived, Lives Lost'
At the very heart of the Garden stands a specially-commissioned art installation, 'Lives Lived, Lives Lost', the concept of renowned public artist Stephen Broadbent. Standing almost three metres high and curving around in a sweeping arc, the Corten steel screen holds your personalised glass check securely in place.
The Garden's official opening took place on 15 November 2015.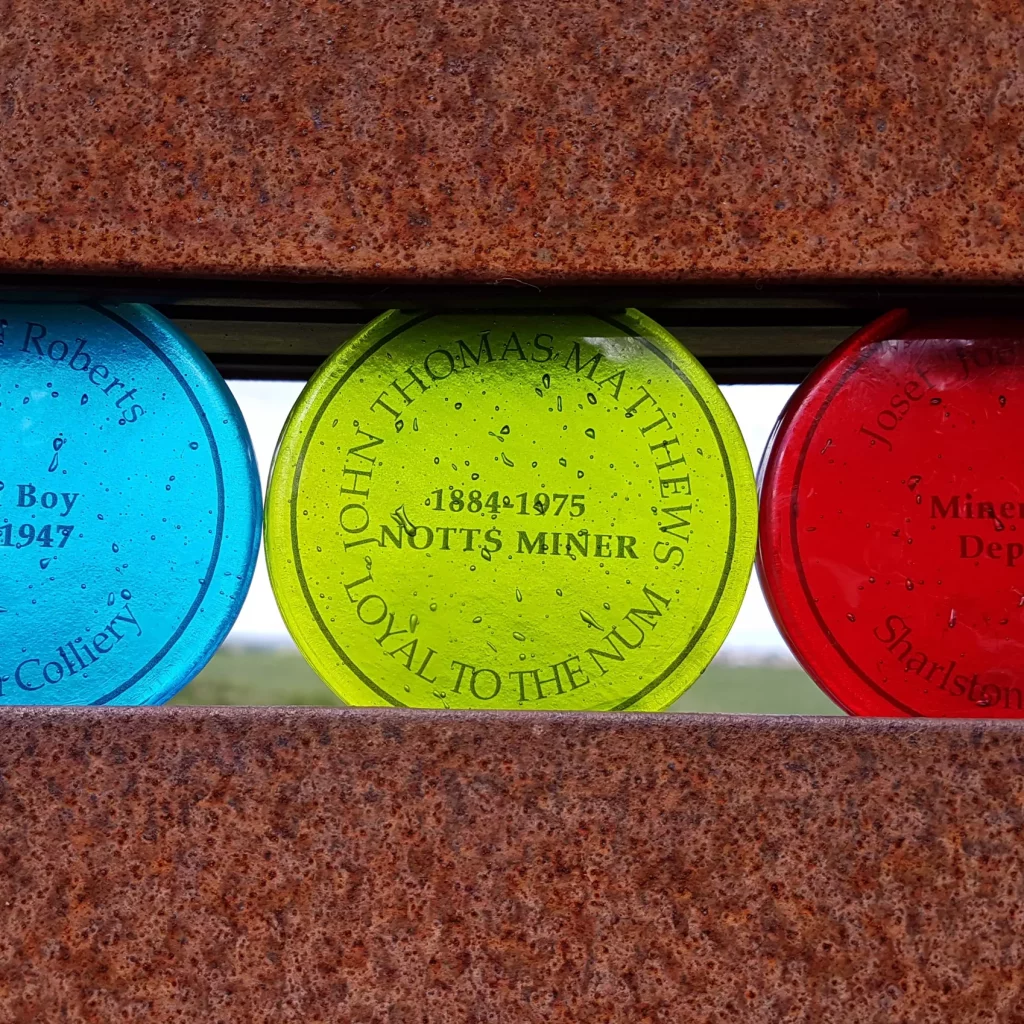 Remember Your Loved Ones
Each glass check is individually handcrafted in a variety of vibrant colours by glass artists Gary and Annette McMillan.
Layers of glass are brought together and kiln-formed, fusing your selected personalised text on to the check and creating a unique and lasting memory for years to come.
Your donation of £50 will not only be an act of remembrance. You will also be supporting the continuing maintenance of the Miners' Memorial Garden and the further development of the 'Lives Lived, Lives Lost' sculpture that sits at its heart.
Whether you wish to remember a loved one, or share a memory of the community in which you live, there are many ways to remember and personalise your glass check.
Order a Glass Check