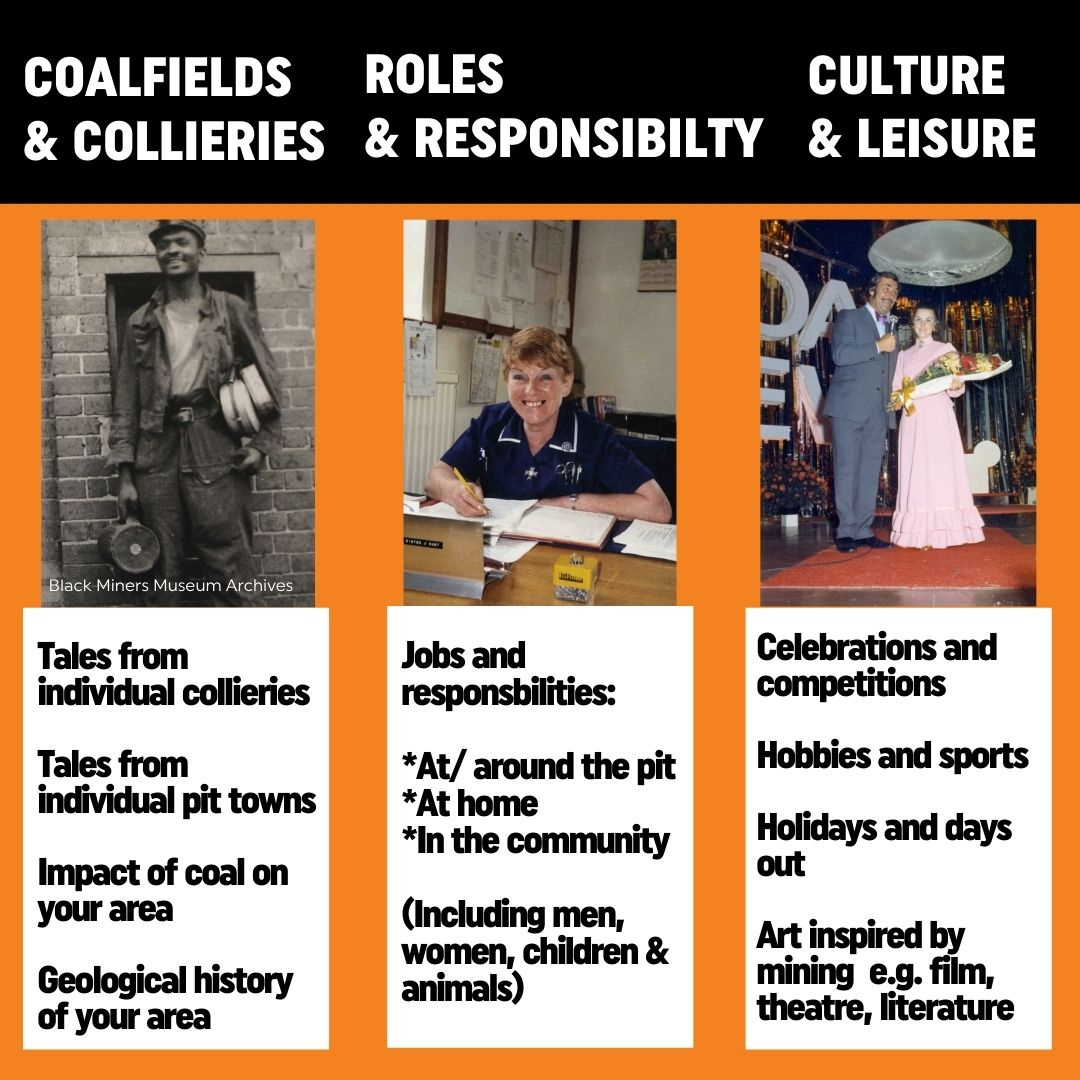 Your Untold Stories: Creating a Mining Banner
The National Coal Mining Museum for England needs your support to uncover untold mining stories and celebrate the key moments in the history of different mining regions.
Do you live in a former coalfield area?
Were you or your family involved in the industry?
Do you have personal experience of living in a mining community?
Do you think it's important to pass on mining stories to future generations?
If yes, we'd love for you to send us a short response to one of the following questions (no longer than 250 words) based on your memories, experiences or local history that will contribute towards the Museum's exciting new community led banner project:
 Do you have a mining story from your local area that you think shouldn't be forgotten?
Can you share a story that shows just how unique the mining industry and its communities are?
We want to represent YOUR community and find out what YOU think is important.
All stories submitted will be preserved for future generations and presented at the Museum in 2022.
Your contribution may even be featured on the Museum's new banner, which seeks to represent the story of coal mining across England.
Have a look at the picture below for inspiration, do you have a memory or story you can share?
---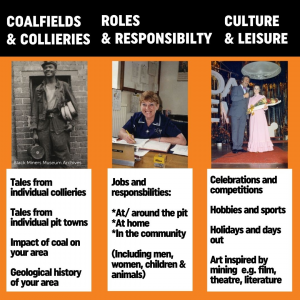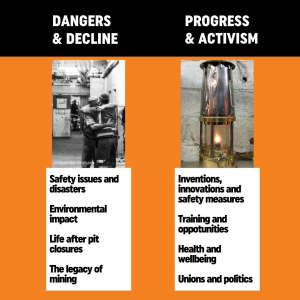 ---
If you would like to take part, there's a few ways you can send us your stories:
Email us your contribution at ncmbannerproject@gmail.com
Send it to us at National Coal Mining Museum for England, Caphouse Colliery, New Road, Overton, Wakefield, WF4 4RH
Or call us at 01924 848 806 to request a call back from one of our team