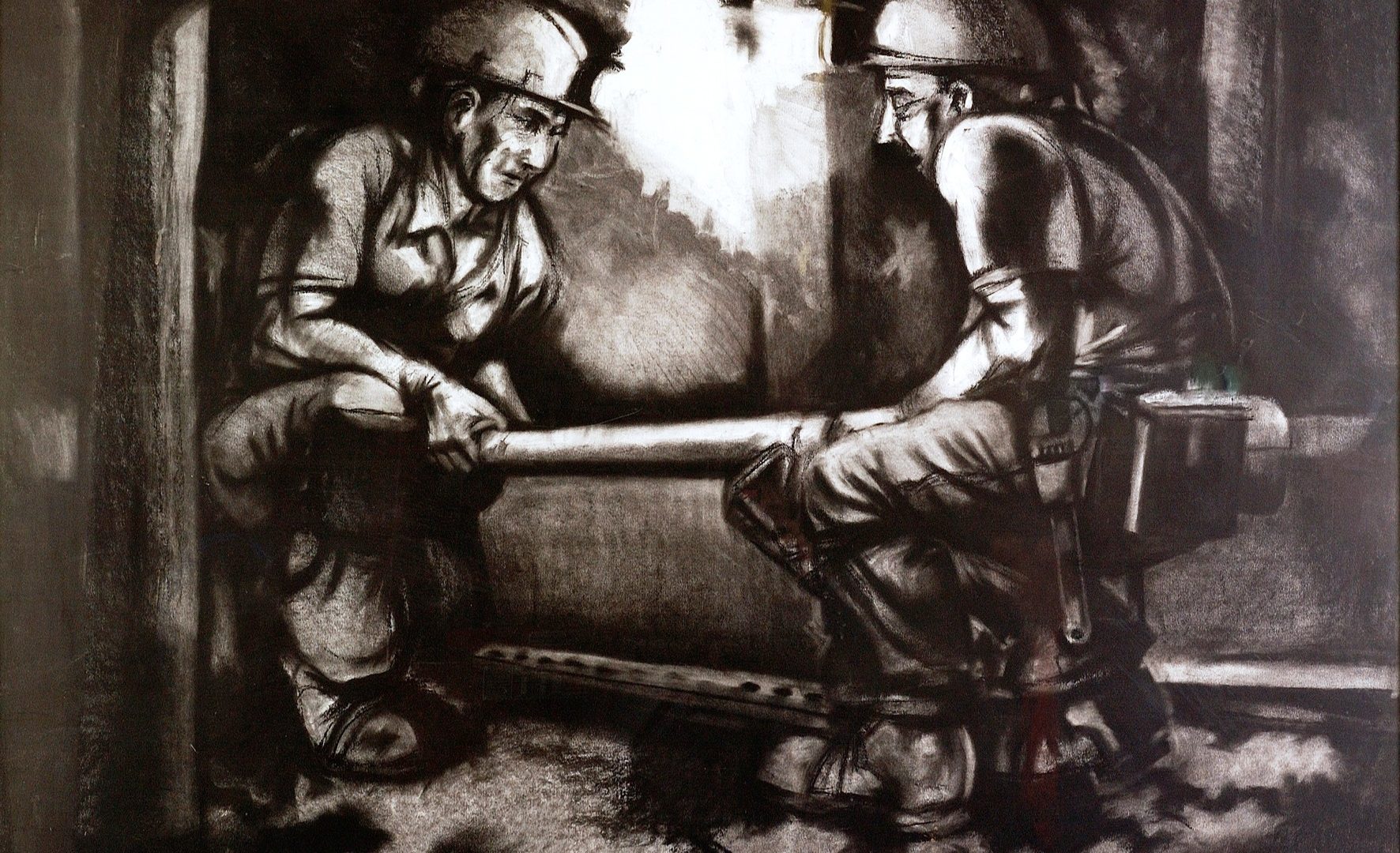 From the dark depths of the British mines a group of luminary artists emerged, depicting lives of mining communities in ways that could be compared to the likes of Picasso and Lowry. See how their experiences in the mine influenced their artwork, understand why they took to art and what role it played in their lives.
The 6 artists featured here all worked as miners and their work draws upon their first-hand mining experiences. Their artwork is varied, from linocuts to lithographs, oils to charcoal drawings but they all allow us to glimpse into their working world and mining communities.
Each artist has a different background. Some remained in the industry all of their working life, others left either through ill-health or to pursue art professionally. All relatively unknown, their artwork provides us with a window on an industry that no longer exists, and a community that has changed beyond recognition. For them and many other miners, art provided a way to record both the difficult and positive aspects of working in the mining industry and living in its community.