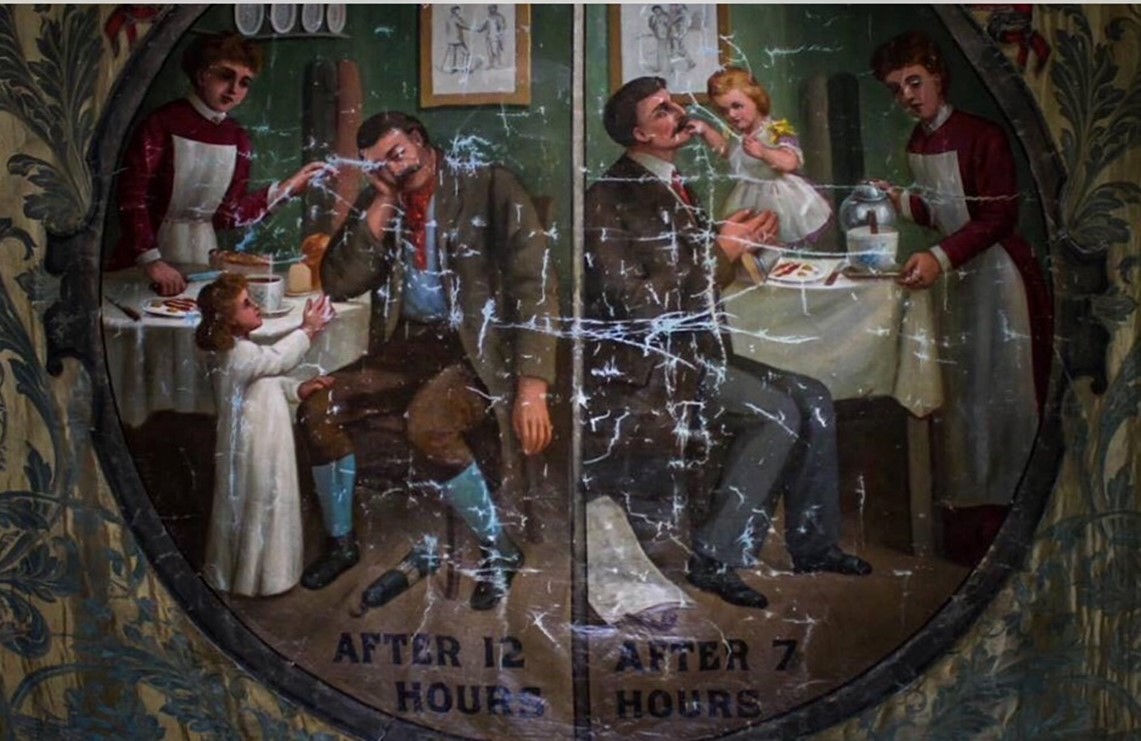 Voices in the Coalshed: The Language of Banners
The imagery of mining banners often tell a story, but what about the language?
Many of you will have attended one of the Miners' Demonstrations which took place across the coalfields and always attracted huge crowds of people.
One of my strongest memories is of watching the parade of miners with their banners, which represented many aspects of the colliers' lives and often carry a strong message.
The images below are of the banner from Lofthouse Colliery in West Yorkshire, the colliery where many of my family worked. When I looked at it again, I was drawn to the heading, "Lofthouse Branch YMA" (Yorkshire Miners Association) where I had expected to see NUM. However, the NUM was formed in 1944 from the Miners Federation of Great Britain which had been formed in 1889. This banner was made between 1881 (when the YMA was formed) and 1889. It is stored in the NUM Miners Hall in Barnsley.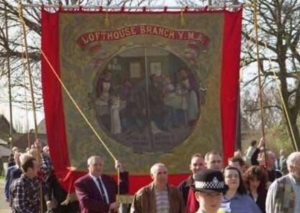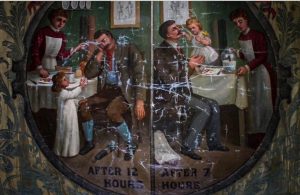 A Closer Look…
In this close up of the central panel, you can see on the left-hand side that "After twelve hours" the miner is too tired to do anything! His lamp is on the floor at his feet and he sits at the table in his work clothes. Whereas "After seven hours" he is a different man. He has changed out of his working clothes and plays with his little daughter whilst his wife pours tea. He also has time to read the paper and smoke his pipe!  The message is clear, a shorter working day leads not only to happier miners but happier mining families!
See if you can spot the meaning behind the images on banners displayed in our forthcoming 'Gala Day' exhibition or why not contribute to our NCMME national banner project?
Want to Get Involved?
We are inviting stories from across the coalfield to inspire our Banner project.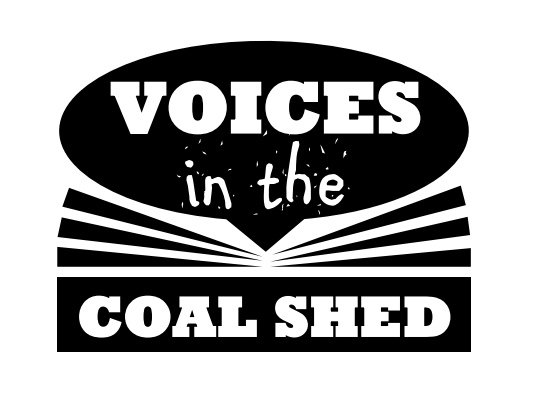 Voices in the Coalshed is a volunteer-led project that explores the language and literature inspired by coal mining. Discover more here!