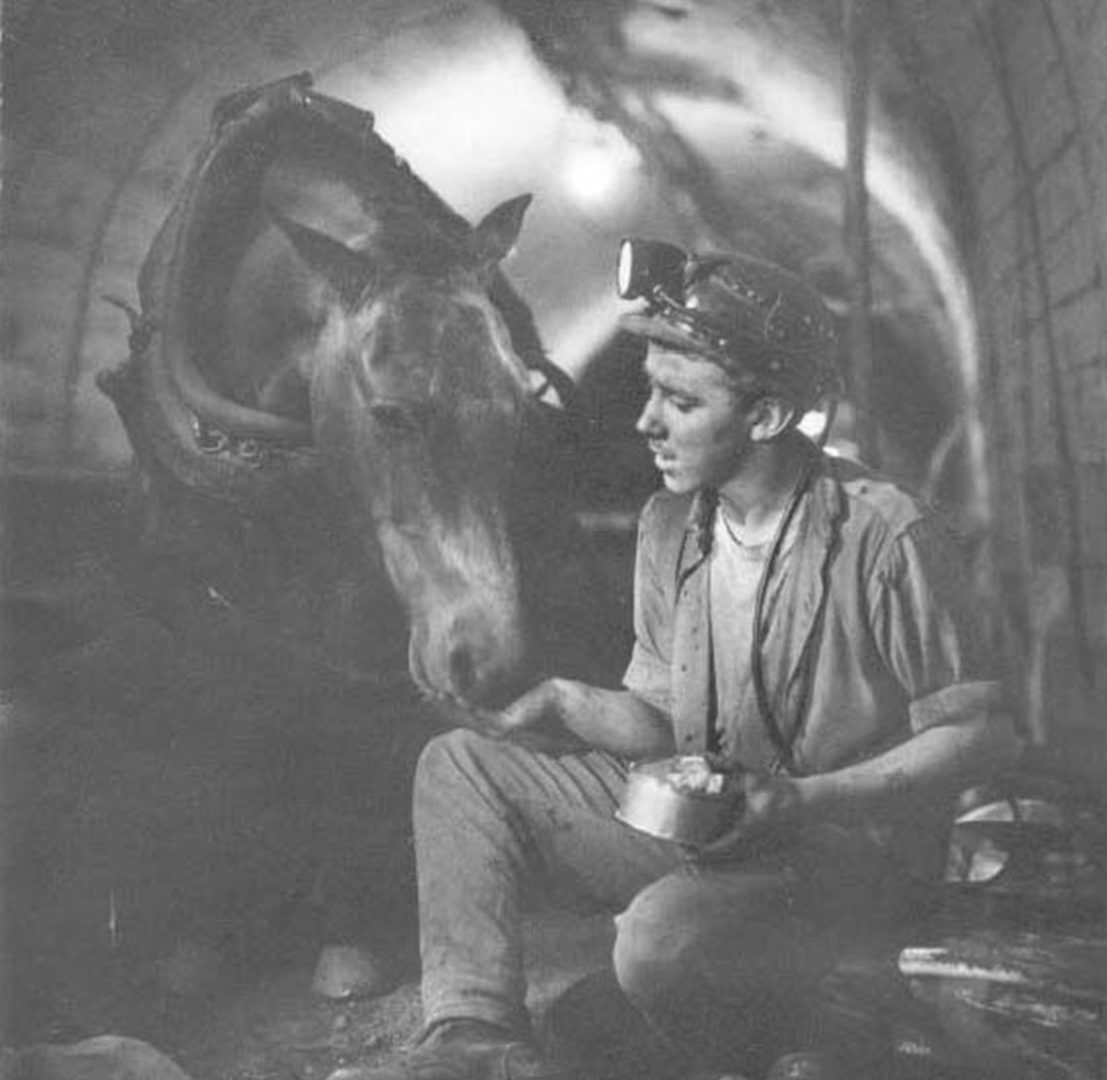 Voices in the Coalshed: Pony Drivers
Are you intrigued by the term pony driver?  What did the pony driver do?
It was often the first task new, young lads were given-to lead the pony- to pull tubs of coal or materials- along the pit floor. Here the ponies would live in purpose-built underground stables for 50 weeks of the year. The brick-paved walk led to the 12 to 15- foot -wide passage which was divided by wooden partitions providing comfortable sized stalls and protected by thick wooden planks on huge roof supports (pit props).
When the first shift started at 7am, the pony driver would announce their arrival by the sound of clogs and the opening of the door, a blast of cold air would usher them in. The light would disturb the swarm of flies and many mice which added to the ponies' lot. Where air doors were impractical, –a thick hessian sheet or air curtain was hung (a brattish sheet.)
A yoke-like piece of equipment that fastened to the pony harness and then attached to the tub (Limber or limmers gear) would hang on a nail at the back of his stall. The ponies wore a skull pad to prevent injury from low rooves and he would wear a variety of harnesses and collars to enable him to haul his loads. He was tethered when snap or bait time (a 20 minutes break) allowed him, his nosebag.
Nevertheless, these creatures' beloved by their handler, had their own ways of asking for extra. Some were known to nip, even bite, the miners into surrendering part of their snap while one was known to use its lips to nudge the pony driver's helmet asking for his share of a jam buttie, a plum or even a jelly baby!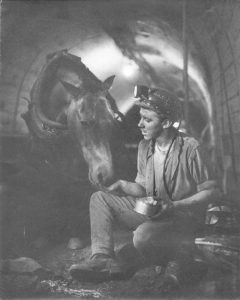 It's difficult to accept that these ponies only saw daylight for two weeks of the year and worked harder in one day than their farm counterparts! However, by 1978 there were only 149 ponies employed to work underground. A very small number of mines continued to employ ponies until the 1990s.
Come along and visit our pit ponies in their new stables and listen to the horse keepers' talks from Wednesday to Sunday, and it would be wonderful to hear and share any stories you may have!
Other strange terms such as Ganger or Rolley are associated with this story – what do they refer to? Do you know?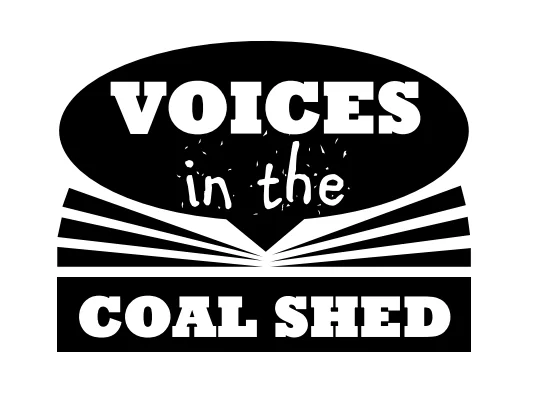 Voices in the Coalshed is a volunteer-led project that explores the language and literature inspired by coal mining. Discover more here!