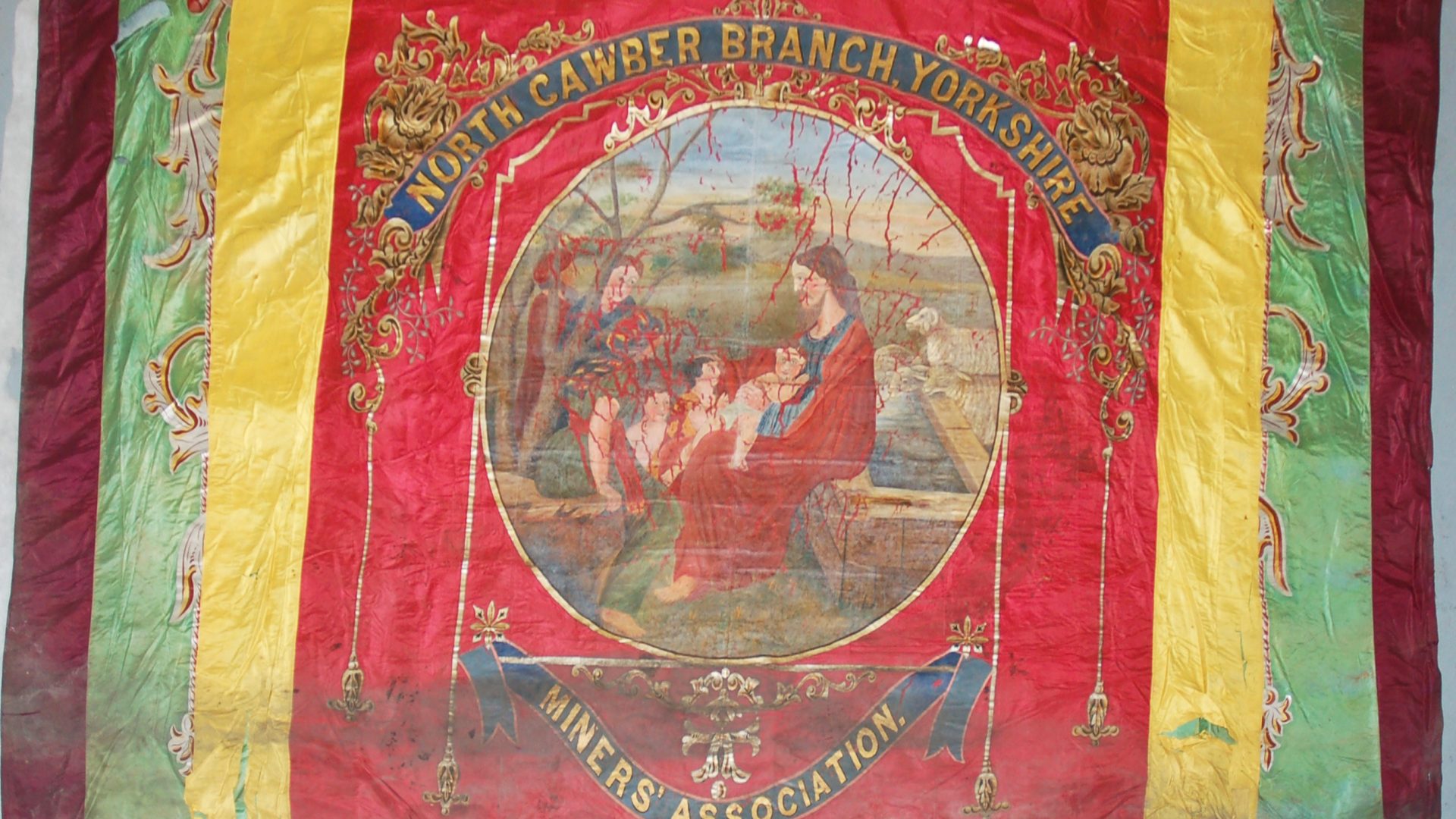 In the 19th century, a new banner was a significant investment, costing more than 32 guineas. Union branches had to raise the extra funds to produce a banner, and, in 1985, this was almost 9 months pay for a coal face worker.
To save on costs, if a pit was closing, their banner was sometimes used by a neighbouring pit and either painted over or reused. In some cases, banners would feature politicians and union leaders (a great honour!), however, they could be painted over if they fell out of favour.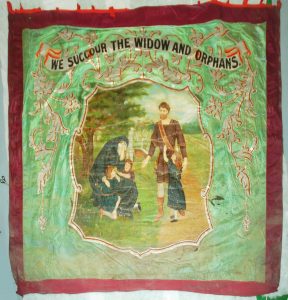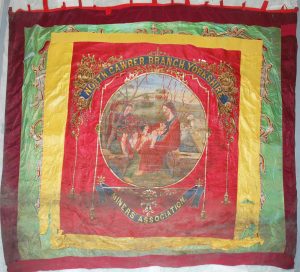 It was this process of painting over that can be seen in the banners here – the green banner is for an unknown pit and has been reused to back the North Gawber pit banner. If we removed the red and yellow banner from the top, there would be another image underneath, however, you can clearly see the edges of the older banner underneath.
Both banners are of an early style and neither have NUM on them, which puts them at pre-1945.