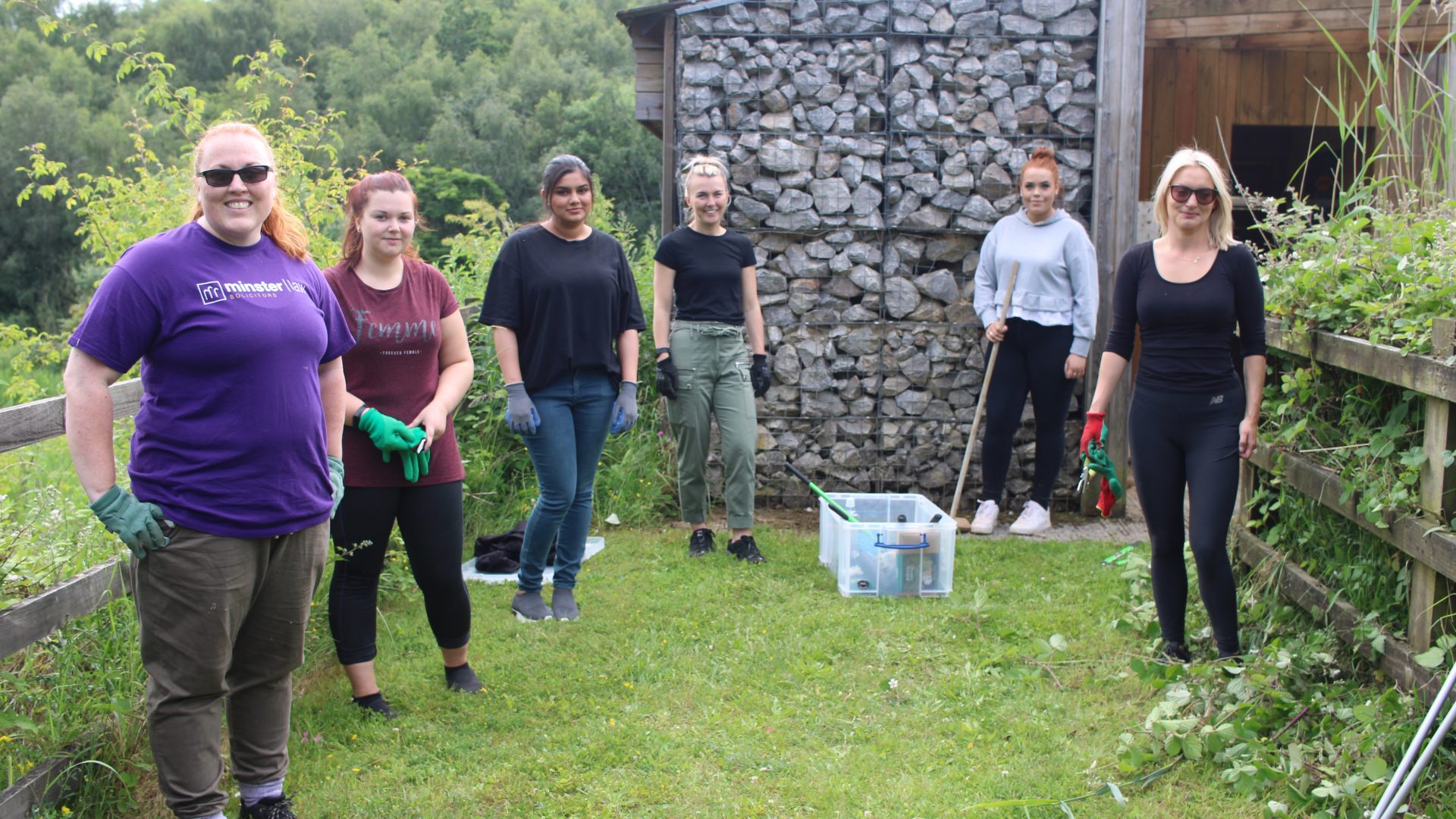 An increasing number of companies are offering volunteering days to their employees.
There is potential to:
Up skill staff and offer networking opportunities
Boost employee wellbeing, self confidence and morale
Improve team work and communication skills
Showcase your Corporate Social Responsibility (CSR) activity in the wider community
The National Coal Mining Museum's objective as a charity is to advance the education of the public in the history of mining in England.
The support of volunteers allows the Museum to ensure that we continue to keep the stories of coal mining alive, support former mining communities and keep visitors of all ages and backgrounds at the heart of what we do.
In 2018, 2019 and 2021, Minster Law volunteered at the Museum, helping prepare our Nature Trail, Stables, Bird Hides, Hope Pit buildings and Tunnel in time for the summer holidays.
Here's what staff from Minster Law about their experience:
The Minster Law  staff had a great day out and given that some of us had been before, we are sure we will be back again to do another volunteering day on what is a large site, as always plenty of work to do.
There are lots of ways your business can contribute to the Museum. We are open to suggestions in terms of what skills your team can provide and want to know what you would like to gain from the opportunity.
Get in touch to find out more or ask any questions.