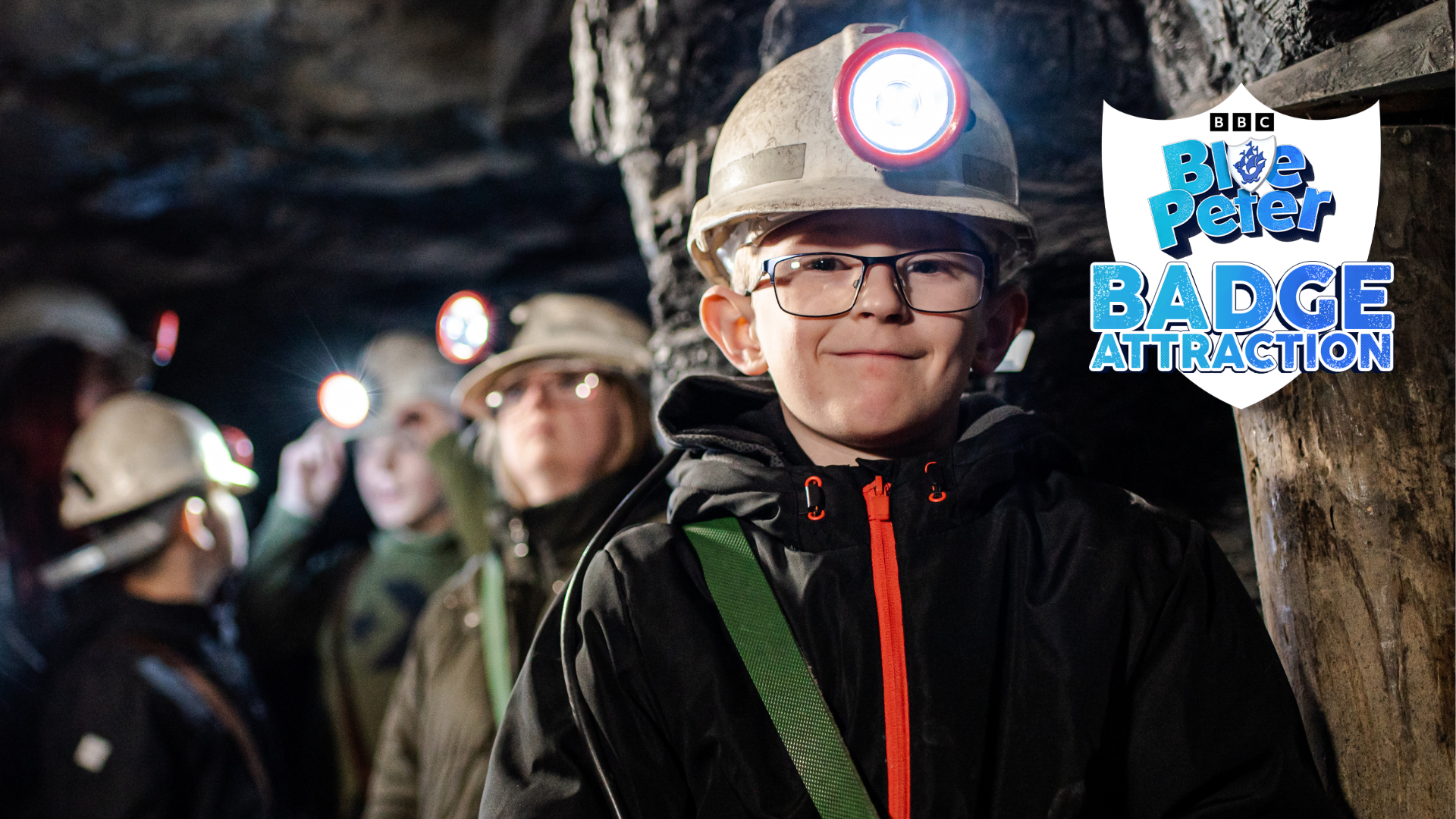 Blue Peter Badge Holders can gain a free ticket for our Underground Tour and enjoy the experience of delving 140m below the surface, uncovering the stories of coal mining.
Terms and Conditions:
Blue Peter Badge free entry can only be booked in person at Reception on the day you wish to go Underground and depends on availability of spaces. During busy periods (School Holidays) we would advise pre-booking online for your party to guarantee entry and to avoid disappointment.
Children must show a valid Blue Peter badge 

AND

Photo ID card to gain entry. For details of valid badges and ID cards, visit the Blue Peter website. Photo IDs are valid from ages 5 – 15 (expiring upon the child's 16th birthday).
Children must be accompanied by a paying adult. A paying adult may bring up to two Blue Peter Badge Holders.
Free entry does not qualify for a souvenir Miner's check.
A Blue Peter Badge does not grant free entry to anything other than the Underground Tour.
i.e. does NOT include workshops (such as Caphouse Creators, STEAM Club), Paddy Train, Santa Underground, or Special Tours/Events.
Blue Badge entry is not applicable for School/Group bookings.