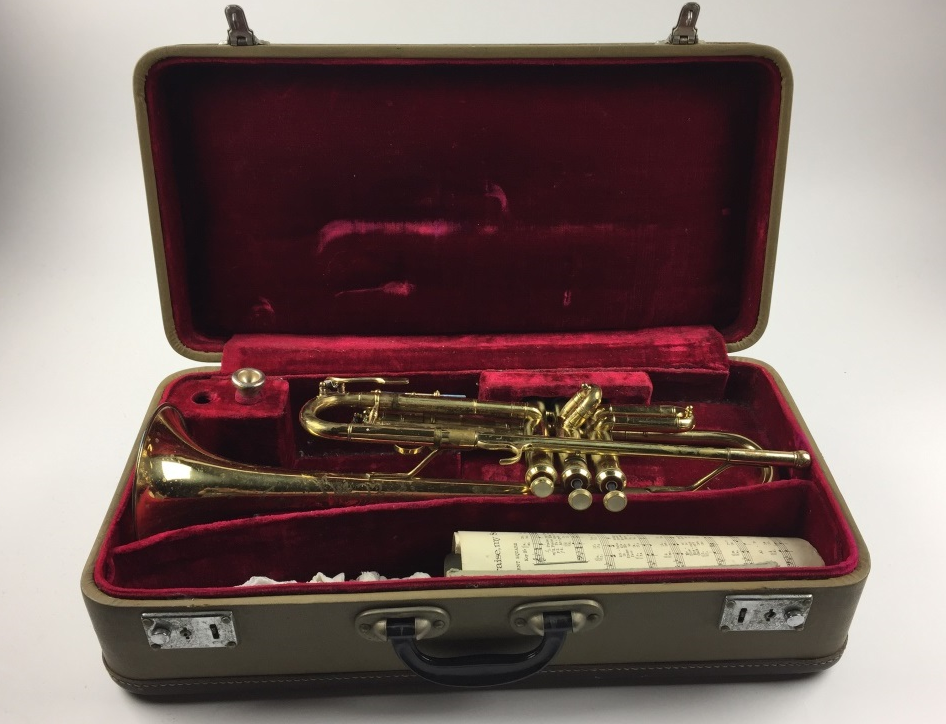 Voices in the Coalshed: Trumpet or Cornet?
Is this the most debated exhibit at NCMME?
It's all a question of bores!
When I first started volunteering someone took me to the display case relating to brass bands and pointed to an instrument on display. It had been donated to the museum by someone whose father had played it in a number of colliery bands. Simple enough? You'd think so. But it is an exhibit which generates quite a bit of contentious debate.
Why? Because the instrument in question is a trumpet, and a trumpet has no place in a brass band!
Perhaps you, like me, would have difficulty distinguishing between the two but on looking into it I found that it is a question of bores – and I don't mean the people who complain!
Instruments used in traditional brass bands all have a conical bore, that is if they were straightened out, they would be tapering gradually from the bell to the mouthpiece like an ice cream cornet.
The instruments in an orchestra or dance band have a cylindrical bore – if unrolled the majority of the metal is a slim cylinder widening only as it gets close to the bell. You can see this by looking closely at the two.
Of course, the shape does not only affect the look of the instrument, it has a huge impact on the sound it makes too; it is this which creates the signature brass band sound loved by so many.
So how did this trumpet come to be played in brass bands? It's all a question of necessity and economy. Peter Perry, the owner, wasn't a regular in any colliery band but he could sight read music and owned his own trumpet which made him invaluable when a regular band member was unable to play for some reason.
On your next visit to the Museum see if you can spot the trumpet that played where it shouldn't have!
Love Brass Bands? Come to our' Bold as Brass 'event next Saturday 25th June. Where twelve bands will be competing …playing cornets, not trumpets and certainly with no intention to bore! https://www.ncm.org.uk/whats-on/bold-as-brass/
This Voices in the Coalshed post was researched and written by volunteer Nicola. If you would like to join Voices in the Coal Shed, please get in touch with voicesinthecoalshed@gmail.com