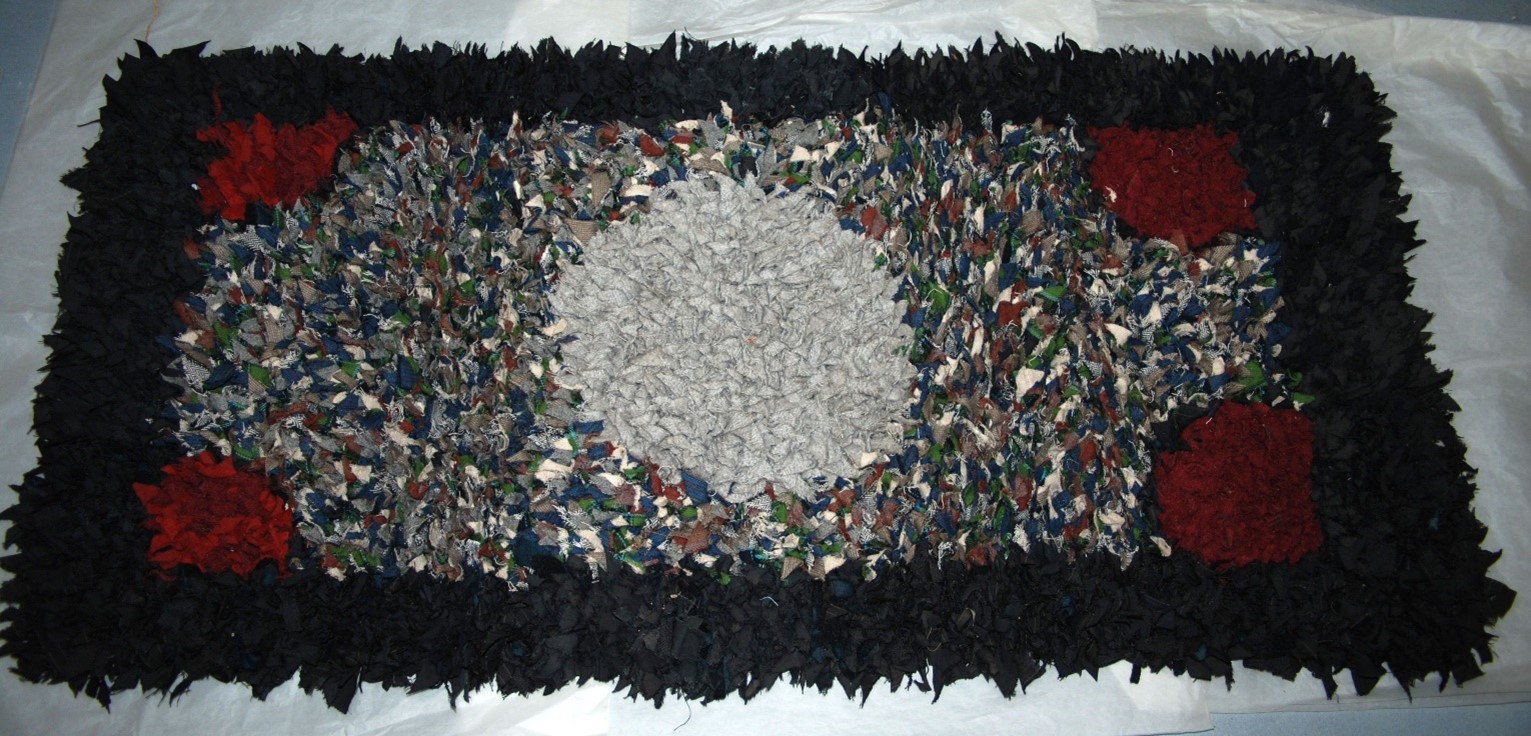 Voices in the Coalshed: Rag Rugging
When visiting the National Coal Mining Museum in the weeks leading up to Christmas, you may come across an old mining tradition of "rag rugging." Many of you might remember it, as indeed I do, brought up by grandparents in Barnsley.
Often new rugs were made in time for Christmas with the old ones demoted to outside porches! In some areas of the country, rag rugs were put on beds for extra warmth!
The tradition of making rag or thrift rugs developed during the Industrial Revolution in the nineteenth century. It arose out of a need – a need to cover the cold, flagstone floor, of a mining home with something both practical and bright.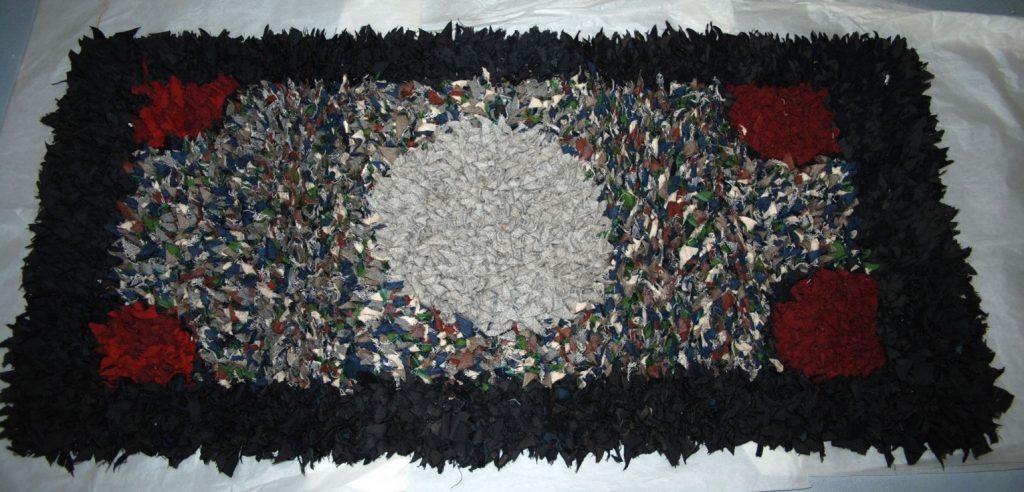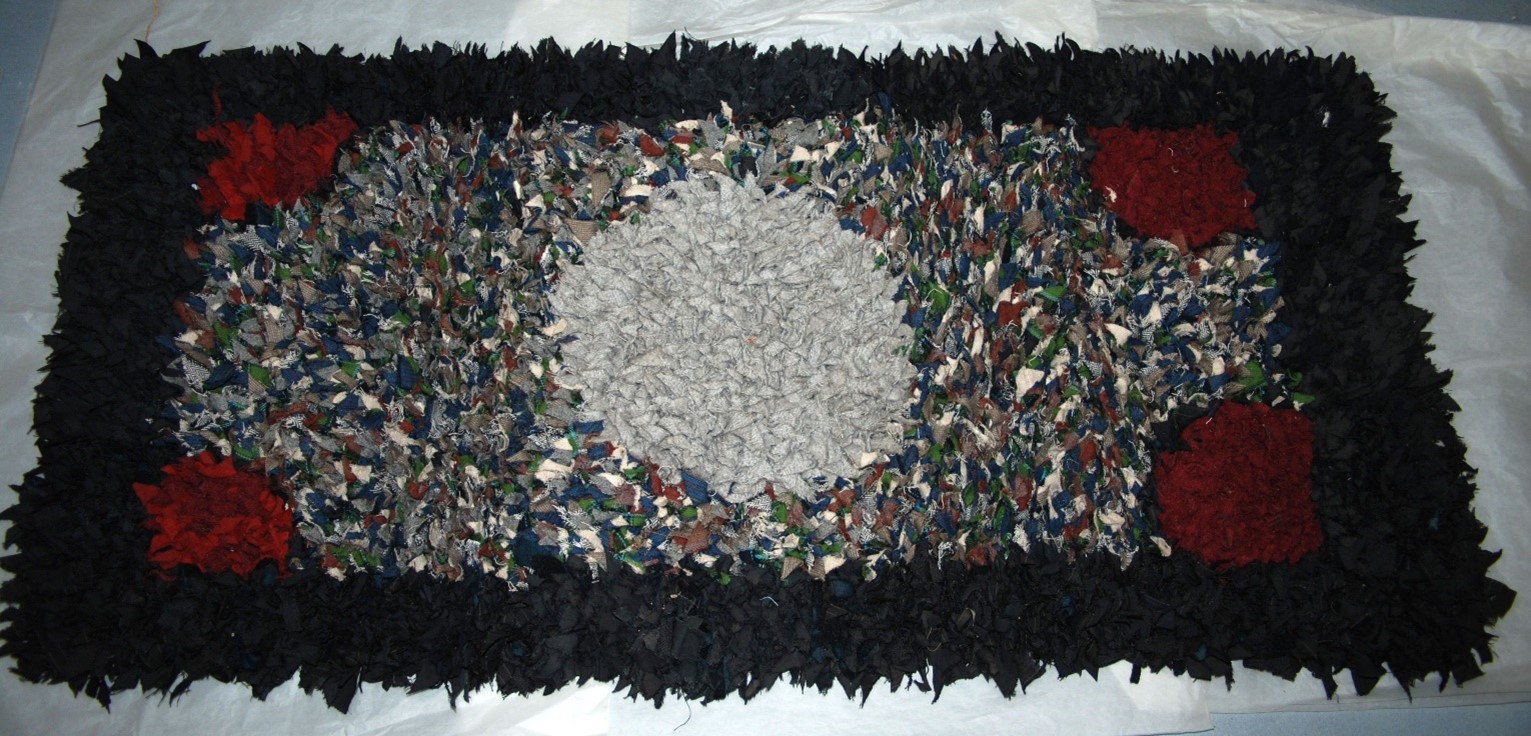 Rag rugs, as you might expect, were given different names according to the various places they came from: proddies, hookies, proggies clootie, poke mat and peg mat. The last two names- like a lot of mining language- helpfully suggest how they were made!
The backing was made from sacking (or hessian) food sacks when a lot of basic foods like flour and grains were sold by weight … without the packaging. Remember Redmans in Barnsley? Nowadays, there's a stall in Barnsley market doing the same!
So, naturally, the rugs were made from waste materials! I remember that old woollen clothes …like old woollen coats, skirts or trousers –anything that could be cut into strips were used for rag rugging. The individual strips were prodded through the sacking with a shaped wooden dolly peg –hence the name peg rug! It was poked through to leave a shaggy, warm effect but, more importantly, to provide a practical hard wearing rug. I also remember a dark border with a brighter, mixed colour in the rest of the rug.
Two recent reminiscences received by the Museum reveal more fascinating facts. One person recalled his mother being very keen to turn his outworn school blazer, made of non-flammable material, Barathea – into strips for rugging. As open coal fires would often spark this was a very practical solution indeed. Another said that he recalled how courting couples were encouraged to rag rug …keeping them mindfully engaged!
How lovely to share these dwindling reminders of our shared past.
Do you have fond or fascinating recollections of rag rugging to share?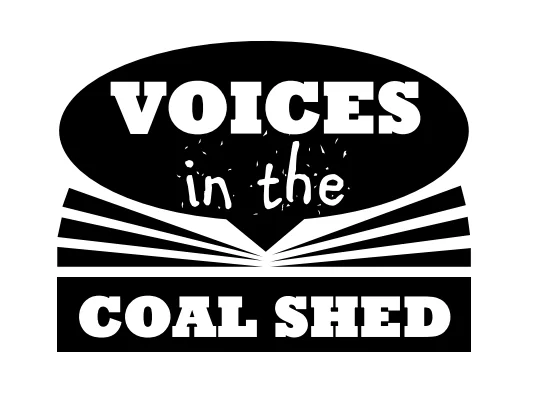 Voices in the Coalshed is a volunteer-led project that explores the language and literature inspired by coal mining. Discover more here!