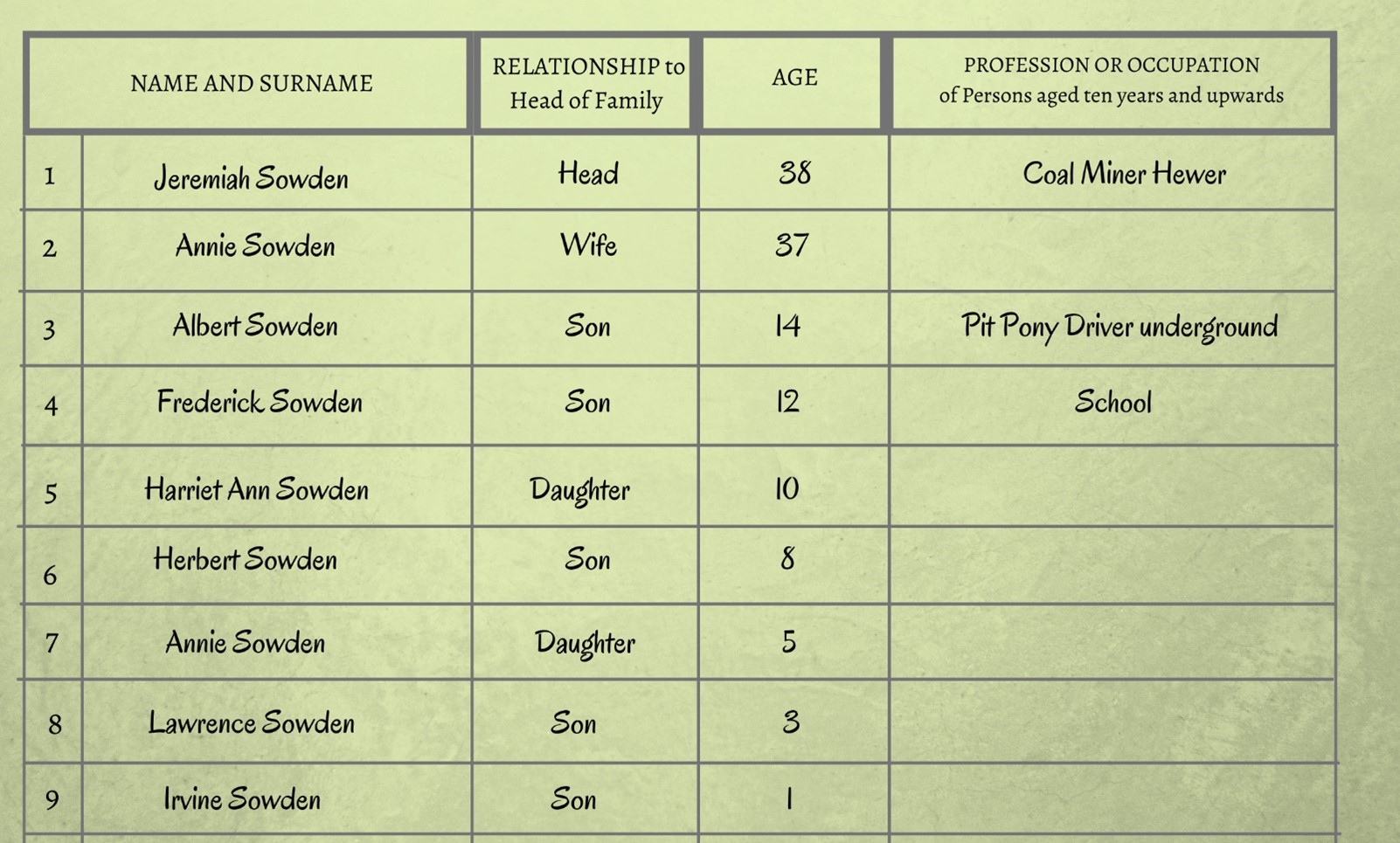 Voices in the Coalshed: Hidden in the Census
This year we have all completed the national census, a record of who lives in the country and where on a given date. The census takes place every ten years and after around 100 years it is made public.
This information is taken from the 1911 census. Jeremiah Sowden was my great-grandfather; Lawrence Sowden was my grandfather. You can see that Jeremiah was a Coal Hewer and his eldest son, Albert – aged 14, was a Pit Pony Driver underground.
The word hewer is an interesting one. It is a word from Old English and its original meaning had to do with forging and striking. It's easy to see how this meaning links to the mining term where it refers to someone who uses tools to loosen rocks or minerals and becomes ultimately someone who cuts coal from a seam manually.
Albert has already begun work underground at the age of 14; he has the beginners job of pony driver.
You can find out about their work in the underground tour and our new Pony Discovery Centre.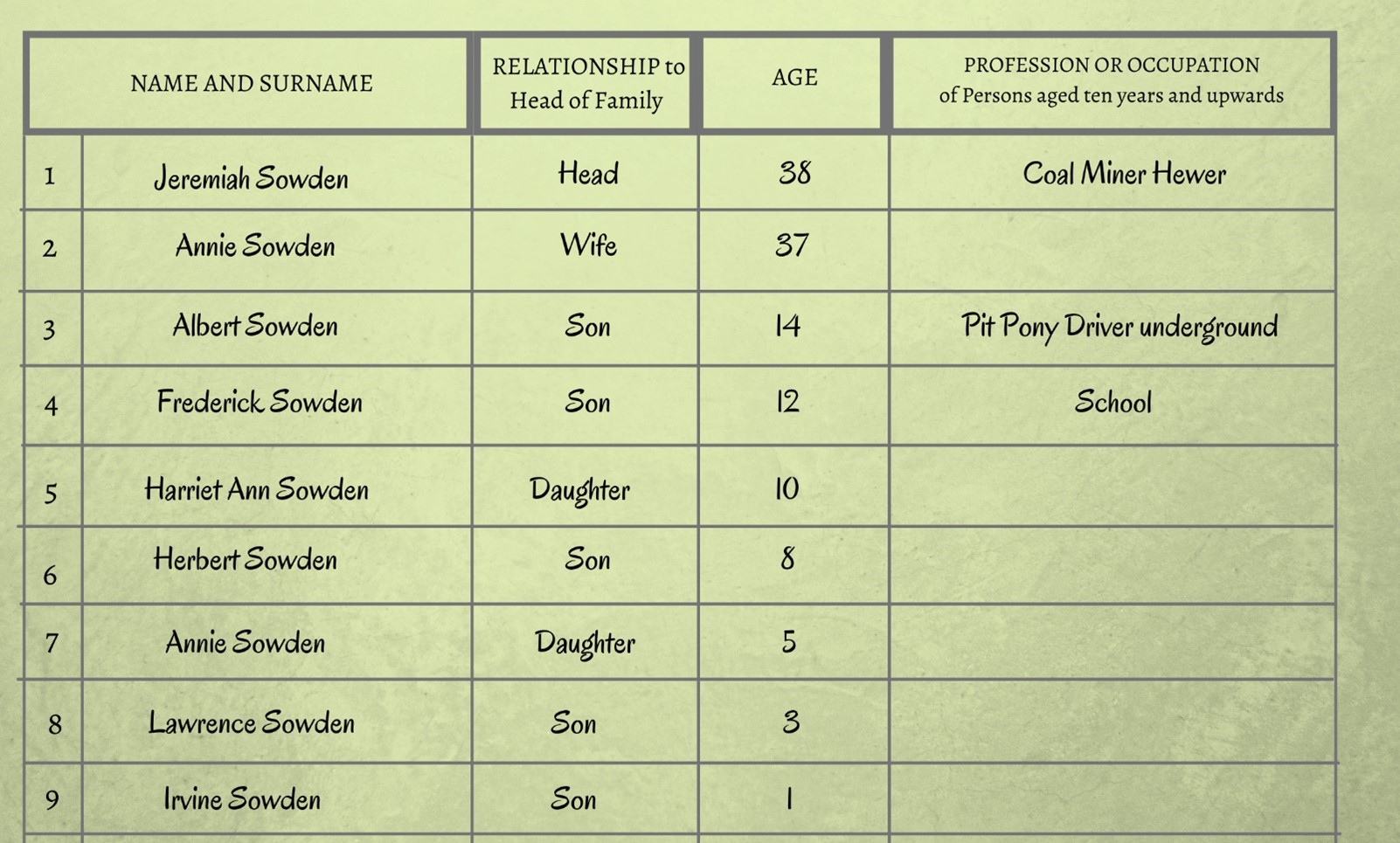 It will be interesting to see what has changed when the 1921 Census is published towards the end of the year and to see how many of Jeremiah's sons have joined him and Albert underground. I know that Fred worked in the same pit as his father and brother and that my grandfather worked as a miner until his retirement. I also know that by 1921 one of the children had died.
What does the census reveal about your family? Is there a place where they worked together?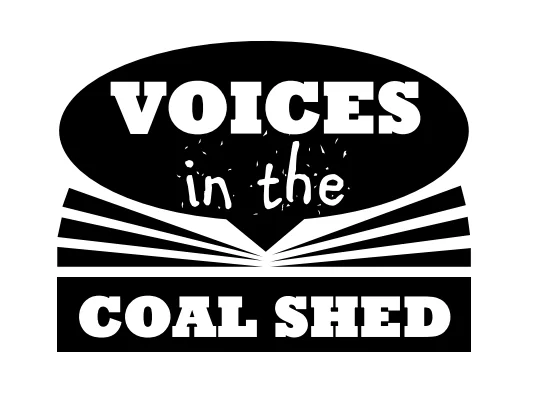 Voices in the Coalshed is a volunteer-led project that explores the language and literature inspired by coal mining. Discover more here!