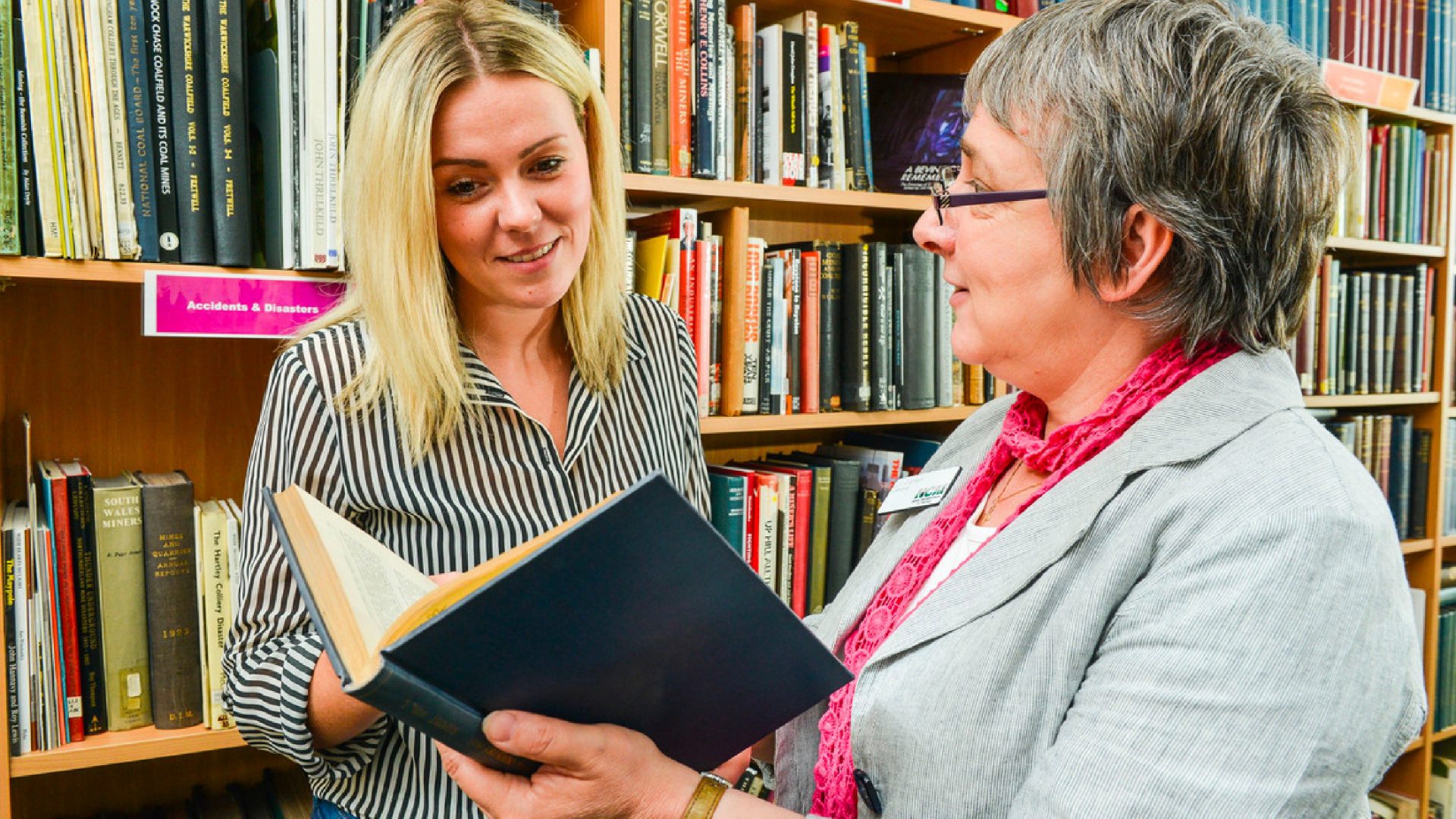 The list of books below aims to give a broad introduction to coal mining in England for all ages.  The books are available in the Library.
Younger Readers
Up to age 8:
Felix the Fast Tractor and the Coal Delivery, by Catherine Cannon
What's Underground? by Sabrina Crewe
The Lump of Coal by Lemony Snicket
The Bag of Coal, by Wes Magee
Age 8+
You Wouldn't Want to be a Victorian Miner, by John Malam
How We Use Coal Raintree Perspectives: Using Materials
Using Coal, Oil and Gas Read and Learn: Exploring Earth's Resources by Sharon Katz Cooper
Coal (Our World) by Kate Jackson Bedford
Temper: the Story of a Boy and a Pit Pony by Jim Harland
Out of the Deeps by Anne Laurel Carter and Nicolas Debon
Ponty the Pit Pony by Lyn Whitby
Boy of the Deep by Ian Wallace
All the books listed above are also useful in storytelling sessions or explorations into the subject of coal.
Adult Readers
The History of the British Coal Industry Vol i-v.
Pit Ponies, by John Bright, (1986)
West Yorkshire Coalfield, by J Goodchild, (2000)
Pitmen Painters: The Ashington Group: 1934-84, by W. Feaver, (1988)
The History of the TUC 1868 – 1968, by L. Birch, (1968)
Black Diamonds: The rise and fall of an English Dynasty, by C. Bailey, (2007)
Wand of Science: A history of the British Flame Safety Lamp, by D Barrie, (2006)
The Miners, by Anthony Burton, (1976)