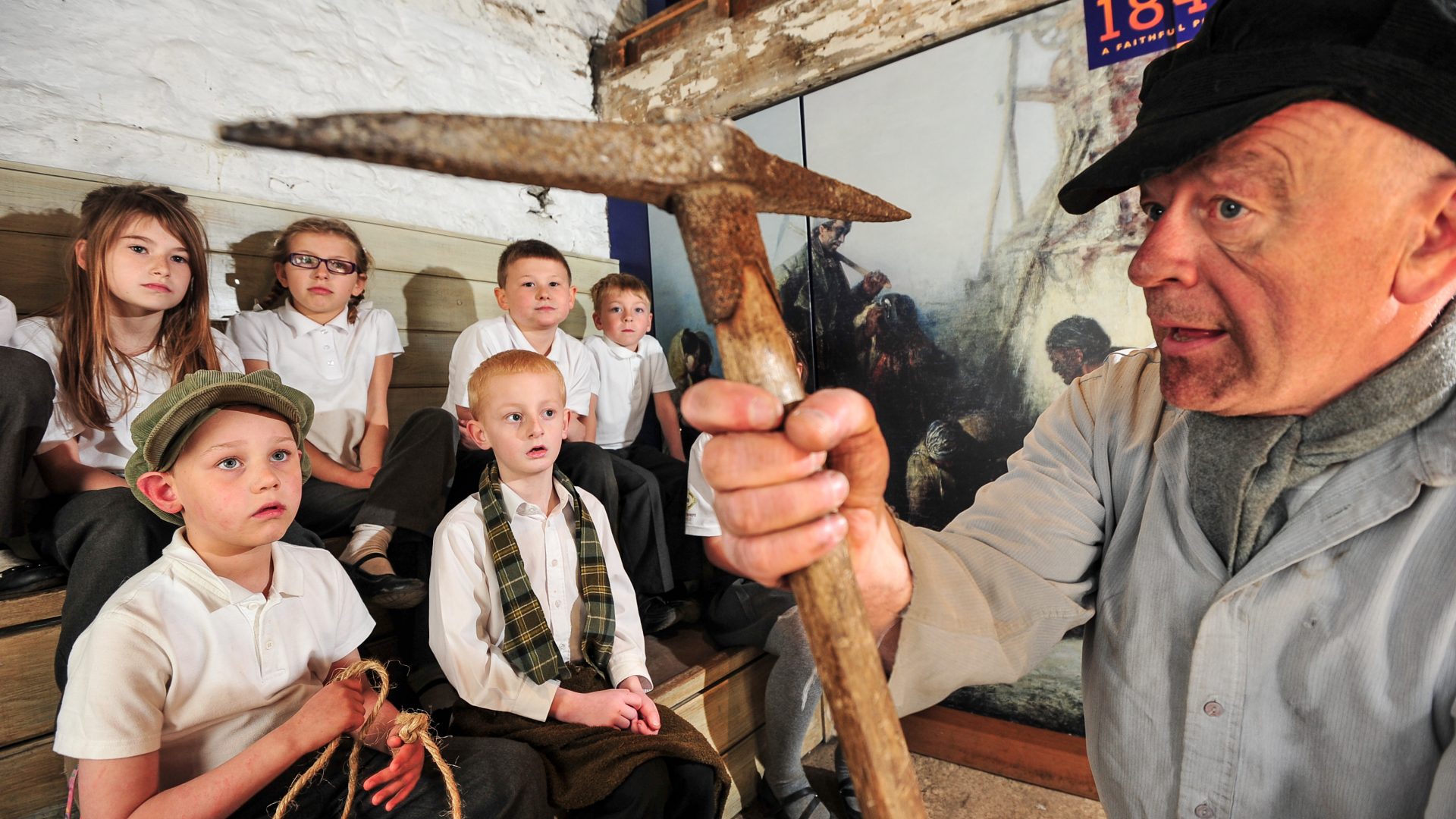 Victorian Miner Virtual Session
What would life had been like for your pupils in the Victorian era? Your class will meet a character from the Victorian era who can tell them about life as a Victorian child.
After this virtual workshop your class will:
Know the different jobs children did underground and how a family had to work together

Understand the working conditions children had to endure underground in the early 1800's

Empathise with the children who worked underground and make comparisons between life then and now

To consider the implications of the 1842 Mines Act and how it affected the lives of mining families.

Develop literacy skills.