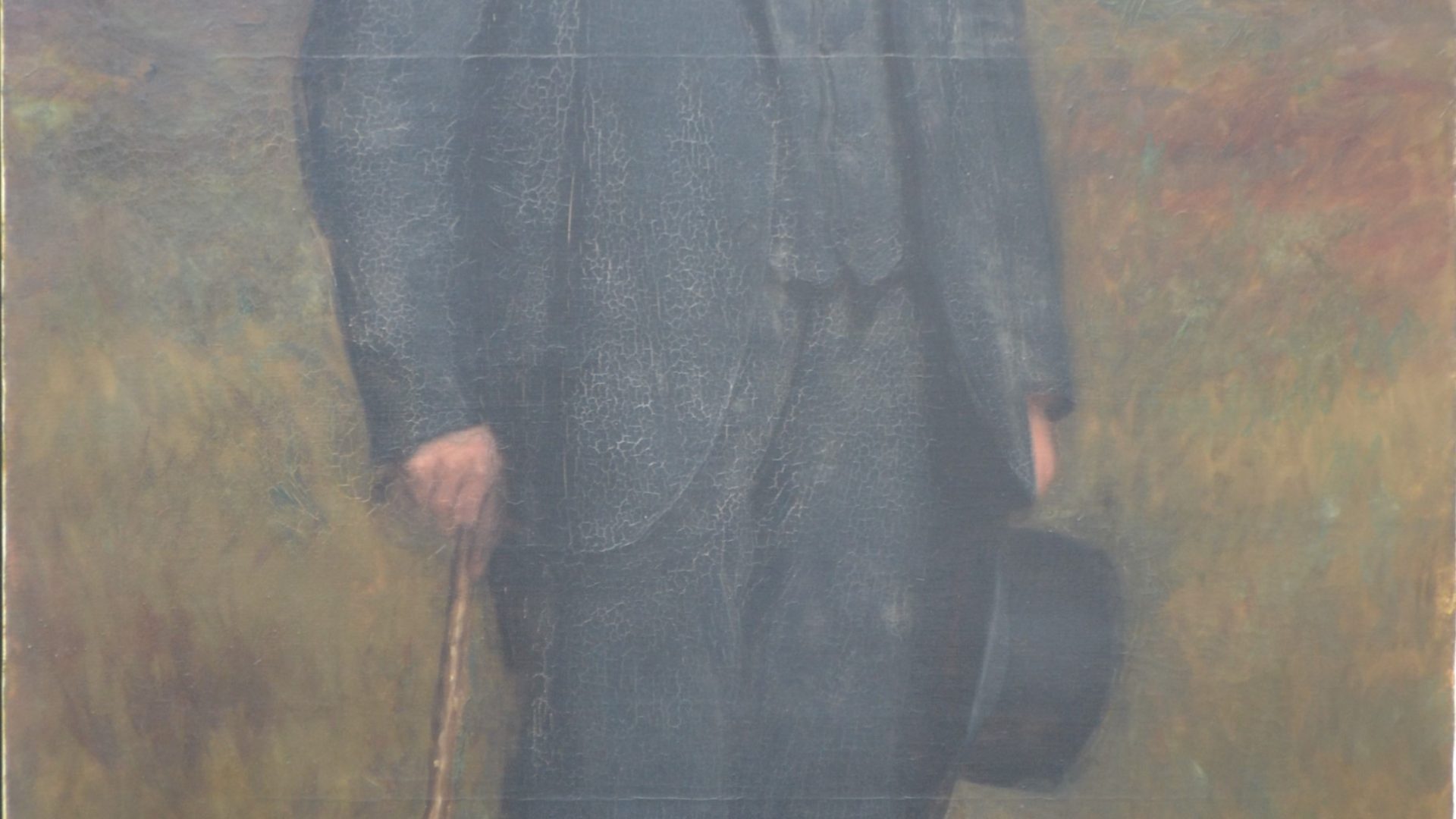 1902
Ernest Moore (1865-1940)
Oil on canvas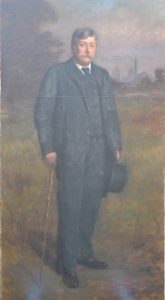 Painter Ernest Moore was born in Barnsley in 1865, the son of a railway stationmaster and youngest of ten children. He studied fine art at Barnsley School of Art and later in Paris under the French artist Jean-Joseph Benjamin Constant. After completing his training, he returned to England and opened an art studio in Sheffield, specialising in portraiture.
By the early years of the 20th century, Moore had developed an international reputation and his work was regularly exhibited at the Royal Academy, London. His work is now held in many museum and gallery collections both in the UK and USA, including the National Portrait Gallery and the Smithsonian American Art Museum.
In 1902 Moore received a commission from miners at Wharncliffe Woodmoor Colliery in his hometown of Barnsley, to paint a portrait of the Managing Director and Chairman, Howard Aston Allport. This painting was acquired by the Museum from the family of Howard Aston Allport. The portrait was conserved in 2021. Painting conservation is a specialist area. Any artwork from the Museum collection that needs conservation work is worked on off-site by specialist painting conservators.
Before it was conserved the painting had a surface layer of dirt and three different layers of discoloured varnish. Within the varnish there were areas of 'bloom' and small mould spores. Bloom is a dull, cloudy area on a painting. This can be caused by damp storage conditions, or if the painting was varnished before the paint had fully dried. There were also areas of paint shrinkage and visible over painting done during previous conservation work.
During treatment, the painting was cleaned, and the discoloured varnish layers removed using specialist conservation gels. Old conservation attempts were removed and replaced with less obvious inpainting to complete any areas of painting loss or damage. Finally, the painting was varnished with a non-yellowing resin for future protection.
Images of the conservation work can be seen below.