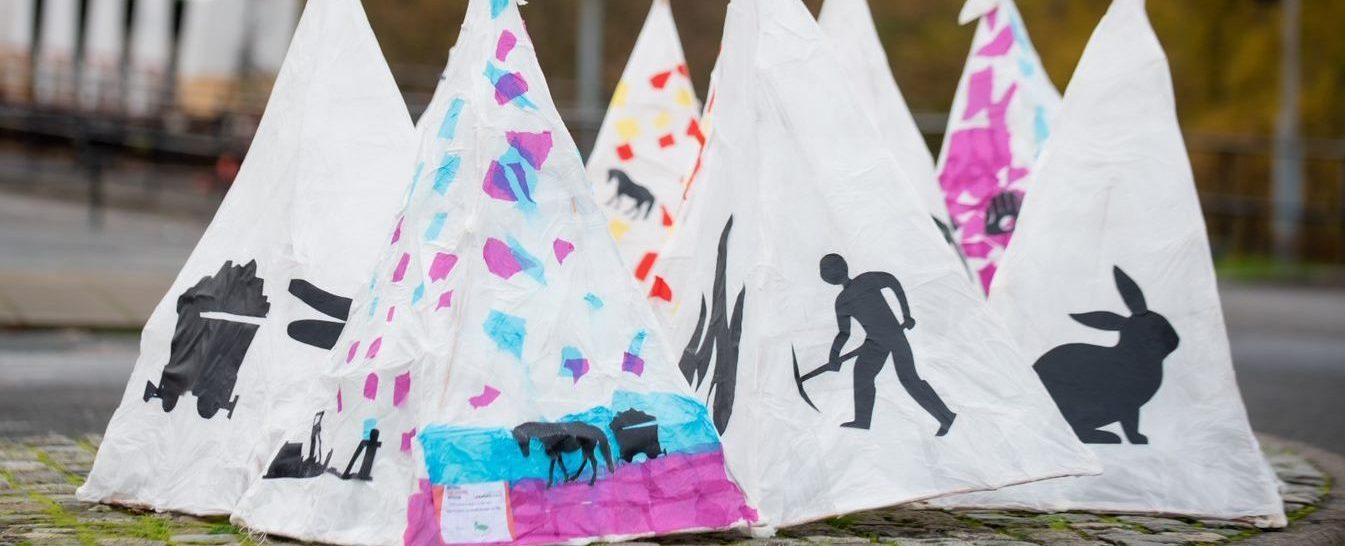 Get creative as a family by making your own lantern! Be part of our lantern parade (Sun 26 Nov) and Light Up Festival with your colourful creation. Illuminate our lantern trail and march with the renowned Hade Edge Brass Band.
Please note: There is one family ticket required for up to 4 people.
Sat 18 Nov (Age 8+)
10:30am – 12:30pm

Sun 19 Nov (Age 8+)
1:30pm – 3:30pm
Workshops on the above two dates will be facilitated by Cecil Green Arts, a group of artists that bring light, joy and meaning through creative responses to the needs of ordinary communities.