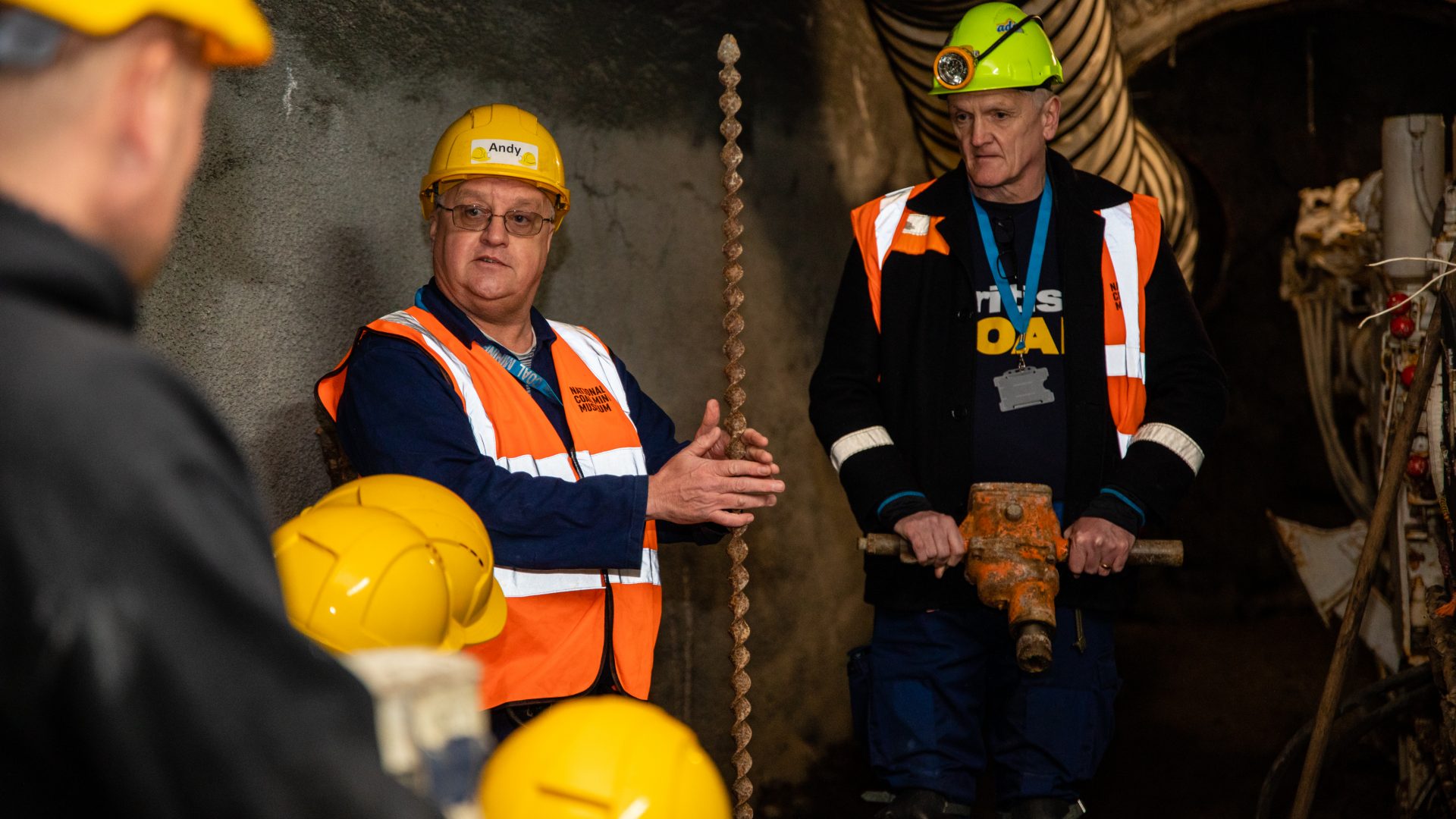 Explore the Hope Pit with our volunteer former-miners and understand the functions of giant mechanical machinery, then handle real mining equipment and get assigned a mining role as you experience the complete darkness of the Lister-Kaye Tunnel.
This experience is suitable for all the family including those under five years of age. Please dress for the weather as the Tunnel can be cold.
Tours have now finished for 2023 and will return in 2024. Watch this space!