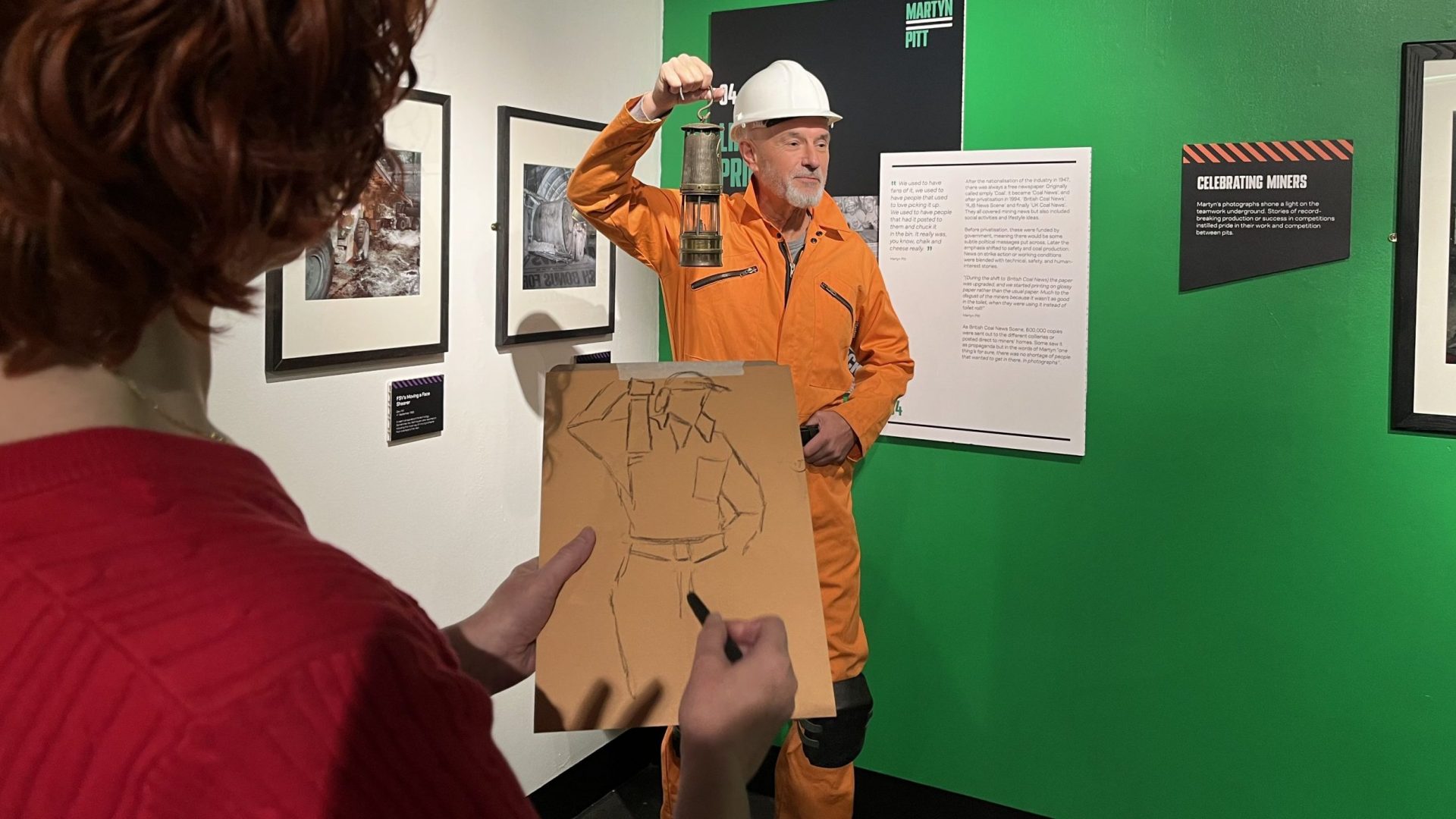 Be inspired by the Art Collection of the National Coal Mining Museum, with our exciting Adult Art Workshops which run the second Sunday of the month.
Each month we will be bringing in an artist to run different sessions using different mediums which have been inspired by the art within our Collection.
Sun 10 December 2023
Photomontage (Artist Lee Graham) – Photographs can document stories of the past. But what happens if you remove or add parts to change the narrative? Join artist Lee in this creative workshop to reimagine and reinvent photographs.
Sun 14 January 2024
Plaster Carving (Artist Sean Barry) – Use traditional tools to carve and scratch away at the plaster to see your idea slowly emerge and evolve into a three dimensional shape inside the block.
Sun 11 February 2024
Block Printing (Artist Alison Taylor) – Have a go at one of the earliest forms of printing to create coloured patterns onto fabric. Experiment with shape, contrast and texture to make a bespoke masterpiece.
Sun 10 March 2024
Wire Sculptures (Artist Harry Malkin) – Experiment with the techniques of sculpting with wire in this hands-on, practical workshop. Follow Harry as he demonstrates the step-by-step techniques to make a mini mining figure.
Sun 14 April 2024
Mixed Media (Artist David Wilders) – Use a variety of materials such as pencil, pen, pastel, and watercolour, along with the wax resist technique to experiment with tones and lines to complete a colourful portrait.
Sun 12 May 2024
Watercolour Painting (Artist Moira Spencer) – Join Yorkshire-artist Moira in this guided experimental workshop where you will create an animal inspired watercolour artwork using new tips and techniques along the way.
Sun 9 June 2024
Layered Collage (Artist Lee Graham) – Create a multi-layered industrial landscape using mixed media materials. Artist Lee will guide you through how to bring your art piece to life with moving components and recycled/ reclaimed materials.
Sun 14 July 2024
Relief Casting (Artist Sean Barry) – In this practical workshop, make impressions into clay with organic materials. Watch the pieces come to life as you pour plaster into the negative spaces to create a unique botanical relief casting.
(All art materials are included in the workshop price)