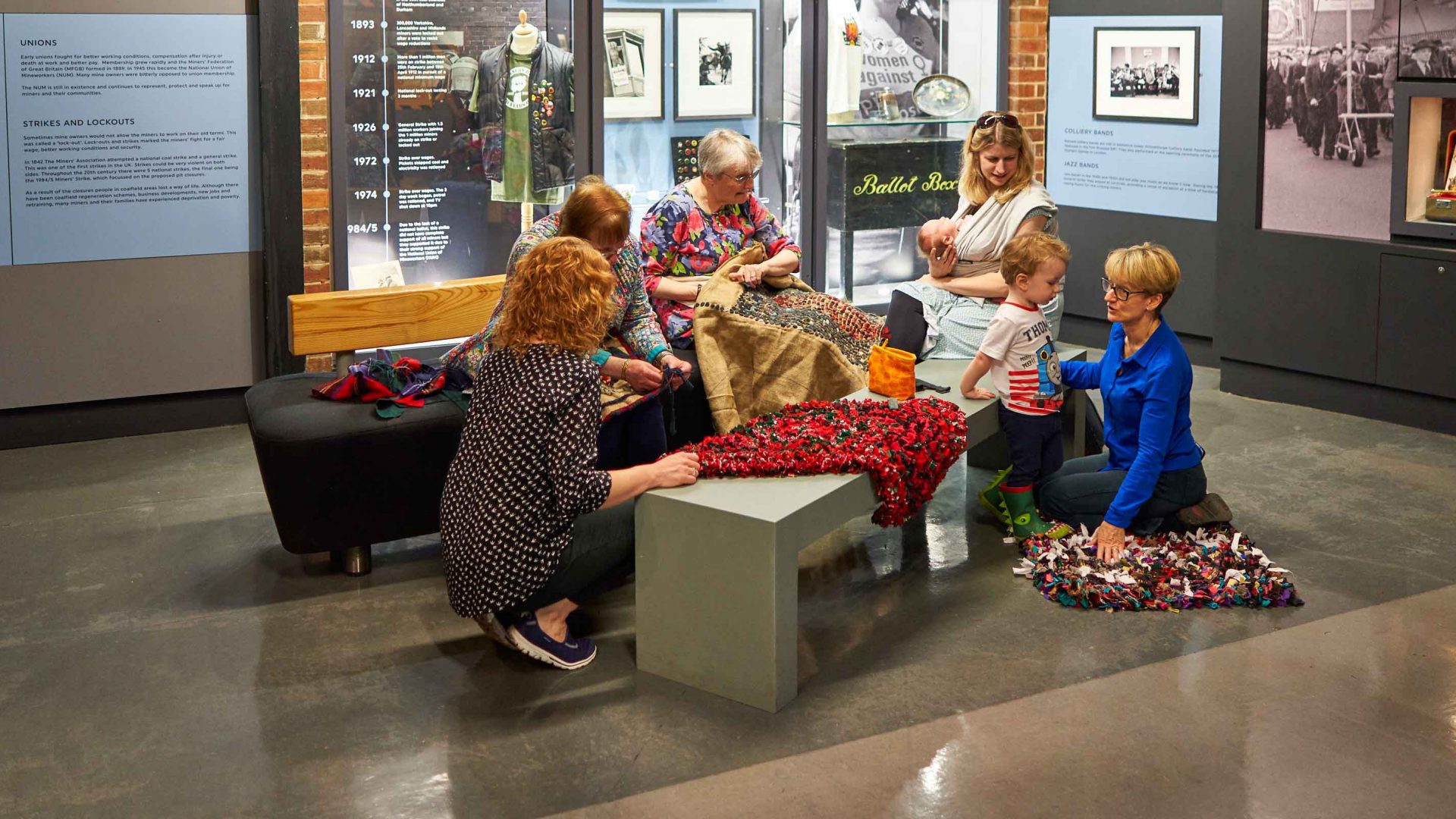 Community Partners- get involved, make a difference
We are looking for people in our local community with experiences, skills, knowledge or causes that can support the Museum's work.
We're open to ideas and are flexible in terms of what time you would like to donate. Maybe you are prepared to share skills, knowledge or art forms linked to the coal mining story with our visitors on a casual basis? Perhaps you have a skill that can support the Museum's many projects but you would prefer to be behind the scenes or volunteer from home?
Why join our community?

You might want to raise awareness of your group's projects or activities, to gain new members or showcase your achievements and progress.
You might have a particular skill that you would like to pass on or get people to reconnect with
You might want to give back skills or experiences gained over the course of your career
You might need a home for your campaign or creative group
You might want an audience for your art or performances
Who are our Community Partners?
Whether you're a creative wordsmith, 'expert' in your field or have a brilliant idea for a group of like-minded people to meet up, we'd love to support people to set up their own volunteer groups and inspire others at the Museum. It could be through arts and crafts, performance, poetry, geology, local history – we're open to suggestions!