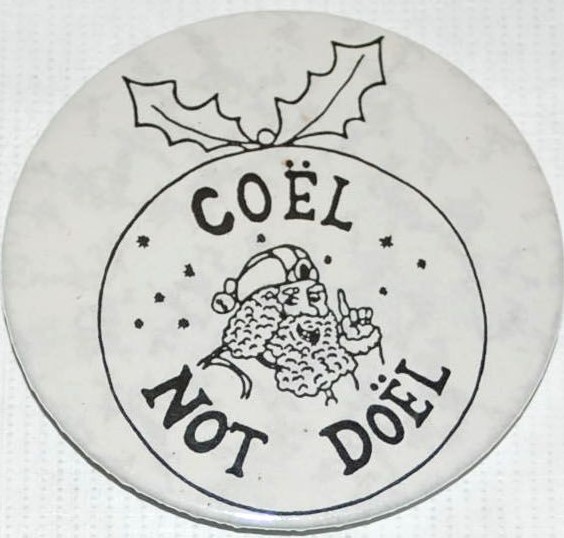 Voices in the Coalshed: Strike!
In our Collection, there is a large display of strike badges. Many of these were produced by individual union branches to commemorate the strikes which they were involved in and to raise funds in support of the miners. These badges were professionally produced and form a large part of the collection.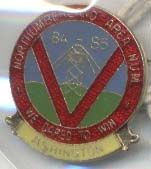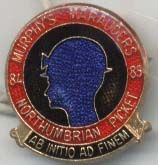 Others in the collection  emphasise the politics behind the strike and the fact that the striking miners were supported in many ways by the women in their lives and communities.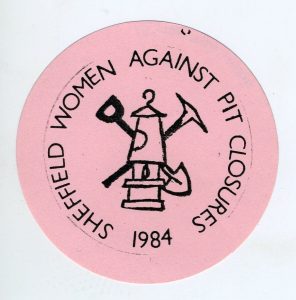 If you look more closely though you will see that there are other badges there too. These badges were produced quickly and cheaply and often showed more of the feelings of the people involved in the strikes. They don't have the classic images of pit headgears, lamps or helmets; they have bright colours and snappy slogans. The most memorable for me is the Coal Not Dole badge from the 1984/5 strike. This was seen everywhere, and the slogan became well known.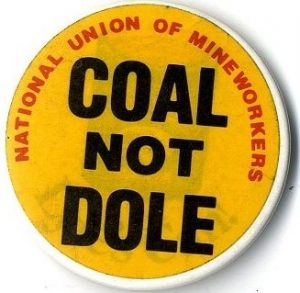 In our display we have another version of this badge, one which shows that the miners were able to keep their sense of humour in their most difficult times. Produced at Christmas time in 1984 the badge echoes the slogan of the classic yellow badge but with a festive difference and some clever wordplay showing, quite clearly that Santa Claus was supporting the miners too.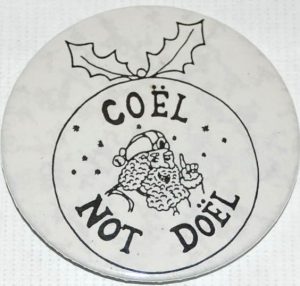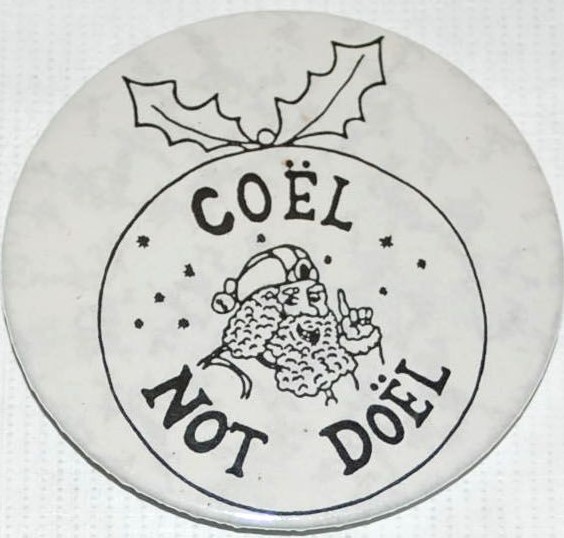 Do you have any of these important badges which show that humour lived on? Could you upload an image of them to share with us?
This week's Voices in the Coalshed was researched and written by volunteer Nicola. If you would like to join Voices in the Coalshed, please get in touch with voicesinthecoalshed@gmail.com