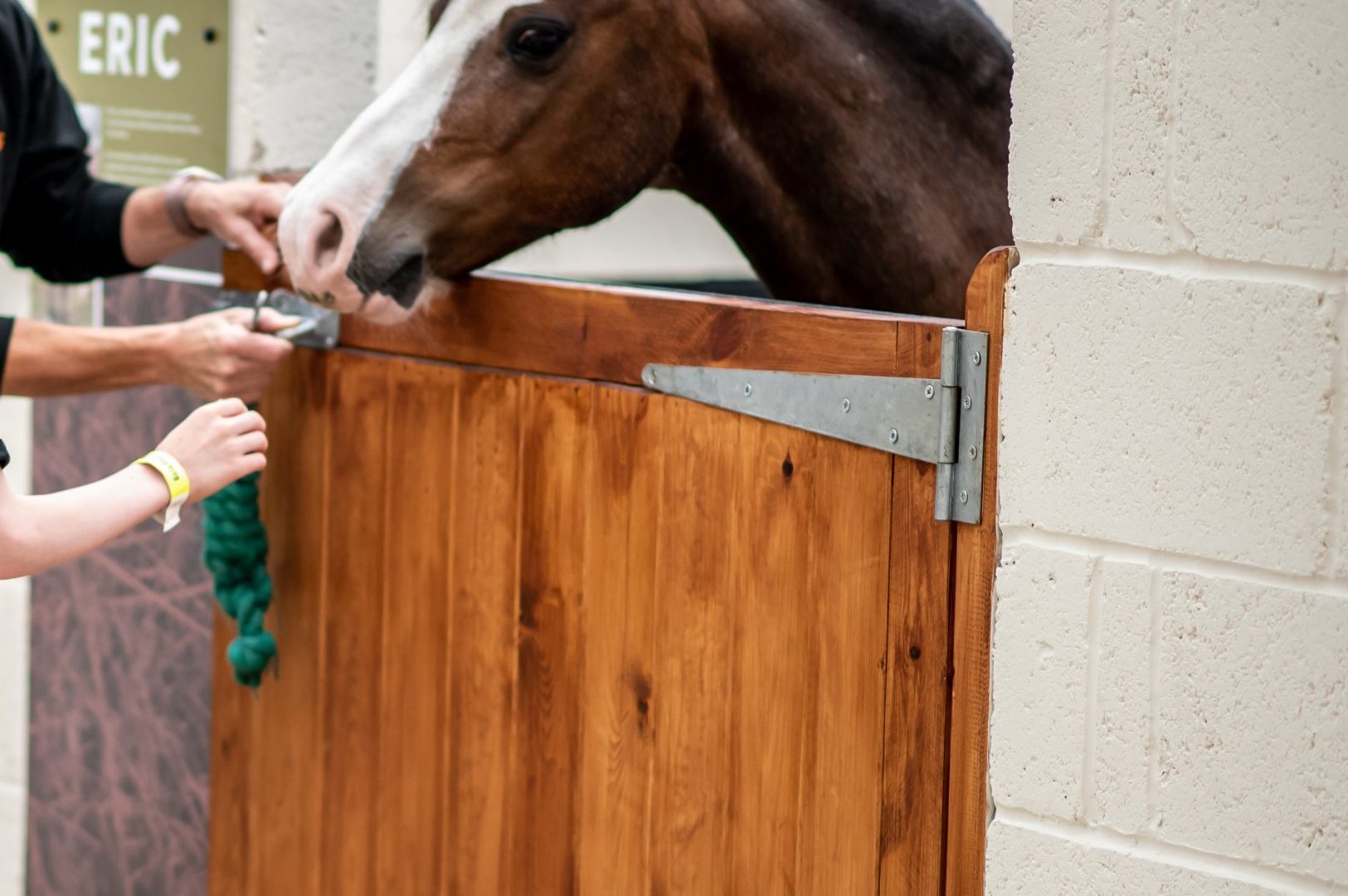 Voices in the Coalshed: Pit Pony Names
Patch, Carl or Breathtaking Beauty?
What do you think would be the ideal name for a hard-working, life-saving pit pony?
Although it might be tempting to give a pony a long fanciful name, this would not have been a good idea for those hardworking ponies down the pit.
When naming a pit pony, like any working animal, the most important factor was making sure that their name would quickly catch their attention.  This would not only make training easier, but also save important seconds in the case of an emergency.
Animals learn their name quickly – especially if the name is short and succinct.  They do this by analyzing the sound and tone when you're calling them or speaking to them.  By keeping it short and sweet, you would have a pit pony who easily and promptly responded to their name.
A two-syllable name, like our ponies – Eric and Ernie – was great.  A one syllable name – such as Dutch or King – was perfect!
All animals respond better to names with sharp-sounding consonants and pit ponies were no exception.  The 'k' in 'King' produces a hard sound that would have grabbed the pony's attention – by stimulating neurons in their brain – and made them move quickly into action.
If you would like to learn more about the history of pit ponies, come and visit our Technology Gallery where you can see some of their original nameplates.  Then pop on over to our Pony Discovery Centre and meet Eric, Ernie and Bud and Finn – our Clydesdale heavy horse, Horsekeeper Talks – National Coal Mining Museum (ncm.org.uk)
This week's Voices in the Coalshed post was researched and written by volunteer Lindsay, who has recently joined the Voices in the Coalshed Team. If you would like to join Voices in the Coal Shed, please get in touch with voicesinthecoalshed@gmail.com