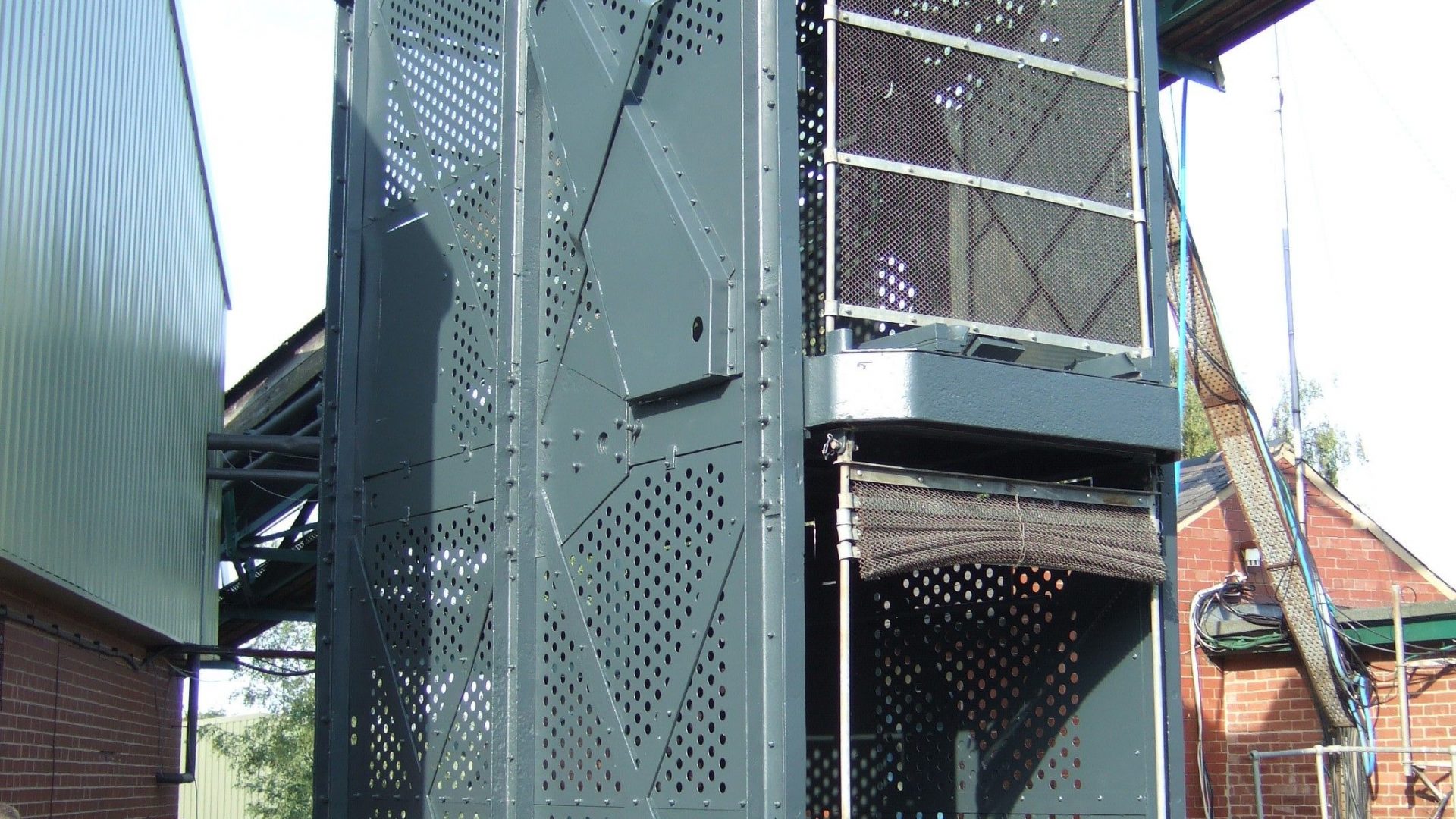 Voices in the Coalshed: Double Decker
Look it's a Double Decker!
What do you think of when you hear the word double decker? Maybe like me you think of a big red double decker bus? Or maybe it's the taste of nougat in a double decker chocolate bar? In mining a double decker is a conveyance, meaning something that transports or carries someone or something from one place to another.
Double deck cages have been used to carry men and tubs up and down the mine shaft since the 1860s. Some cages have 4 floors for conveying more than 180 men. The official name for this large object was a 'conveyance' but miners called them 'the cage' or 'the chair' or 'basket'. This conveyance has two levels or 'decks' (just like a double decker bus). By law the ride was restricted to 20 mph, guided down the mineshaft by vertical ropes, how would you feel travelling in this?
You can view a cage that was installed at Silverwood Colliery near Rotherham in a period of NCB modernisation between 1953 and 1963 onsite at the museum, it carried 20 miners on each deck.
If you would like to find out more about other historical machines and vintage vehicles, make a date to come to the Caphouse Machine Rally on Saturday 18th and Sunday 19th March.
This weeks Voices in the Coalshed was researched and written by volunteer Tracey. If you would like to join Voices in the Coal Shed, please get in touch with voicesinthecoalshed@gmail.com