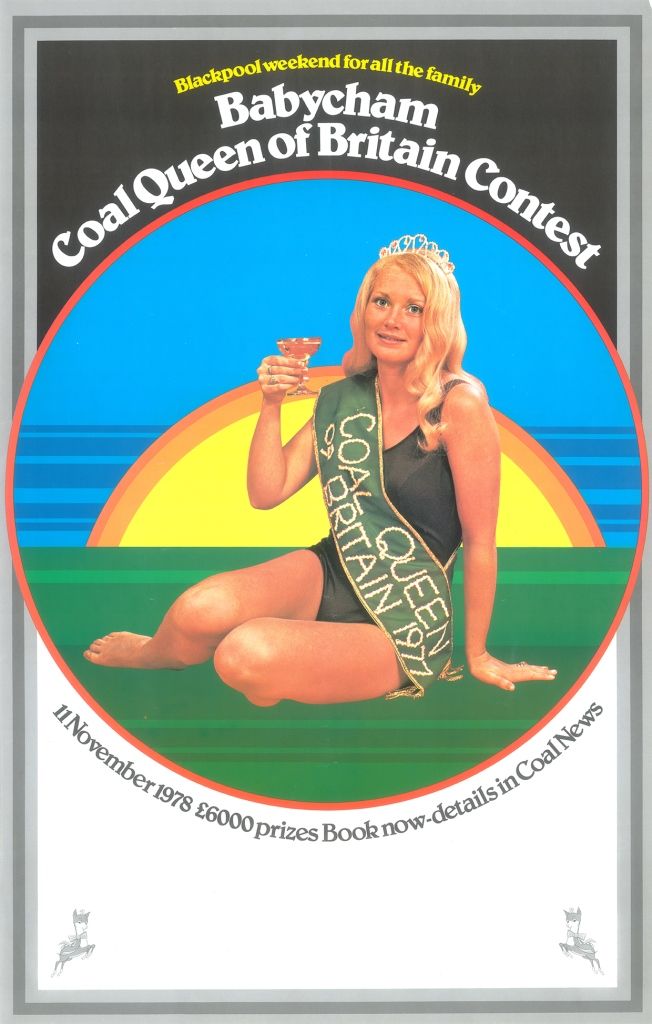 Voices in the Coalshed: Babycham
"Oooh! I'd love a Babycham!"
Babycham was, and still is, I think, a sparkling drink made from pears – which is where the name perry comes from. Sold in small – baby – bottles, and targeted at women, it was, in the 60's and 70's what prosecco is today. Its advertising, packaging and even the glasses it was drunk from, used a chamois, a small deer, which the manufacturers would argue was where the second part of the name came from although champagne producers had other ideas at one point.
So, what does Babycham have to do with coal mining? Well, nothing directly but it does have to do with Coal Queens and there is our link.
The Coal Queen competition was born with the nationalisation of the industry in 1947 and carried on until its demise in the 1980's. It was different to the traditional image of the beauty competition; each contestant must have a connection to the mining industry and winners had the responsibility of promoting the industry both locally and nationwide. Other industries held similar competitions at the time.
Beauty competitions may seem outdated now but the Coal Queen competition was once an important part of life in the mining communities and the women involved were proud to represent their communities and their coalfields.
Once the trophy was won the National Coal Queen had a hectic year in front of them. They opened pit head baths: opened Solid Fuel Advisory Service shops; attended the International Mining Exhibition; became involved in safety campaigns; made visits underground; met celebrities – and one Coal Queen even met the Queen. To be crowned Coal Queen a young woman had to demonstrate her knowledge of and commitment to the industry.
And what did she get in return? There were lots of benefits. In one local competition the prize was £25 and a bunch of flowers. Another won two weeks in East Africa with spending money. Other prizes included jewellery, cosmetics and of course cash – the final winner, in 1983, took home over £6,000 worth of prizes.
Where does the Babycham come in? (This is probably my favourite prize of all!) In 1977, the winner of the national competition was presented with her weight in Babycham! That's quite a prize!
If you are interested in finding out more about the quirks of the mining industry why not visit our website and have a look at the digitised coal magazine? There are 46 references to Coal Queens in its 13 volumes!  https://www.ncm.org.uk/library/digitised-coal-magazine/
This week's Voices in the Coalshed post was researched and written by volunteer Nicola. If you would like to join Voices in the Coal Shed, please get in touch with voicesinthecoalshed@gmail.com