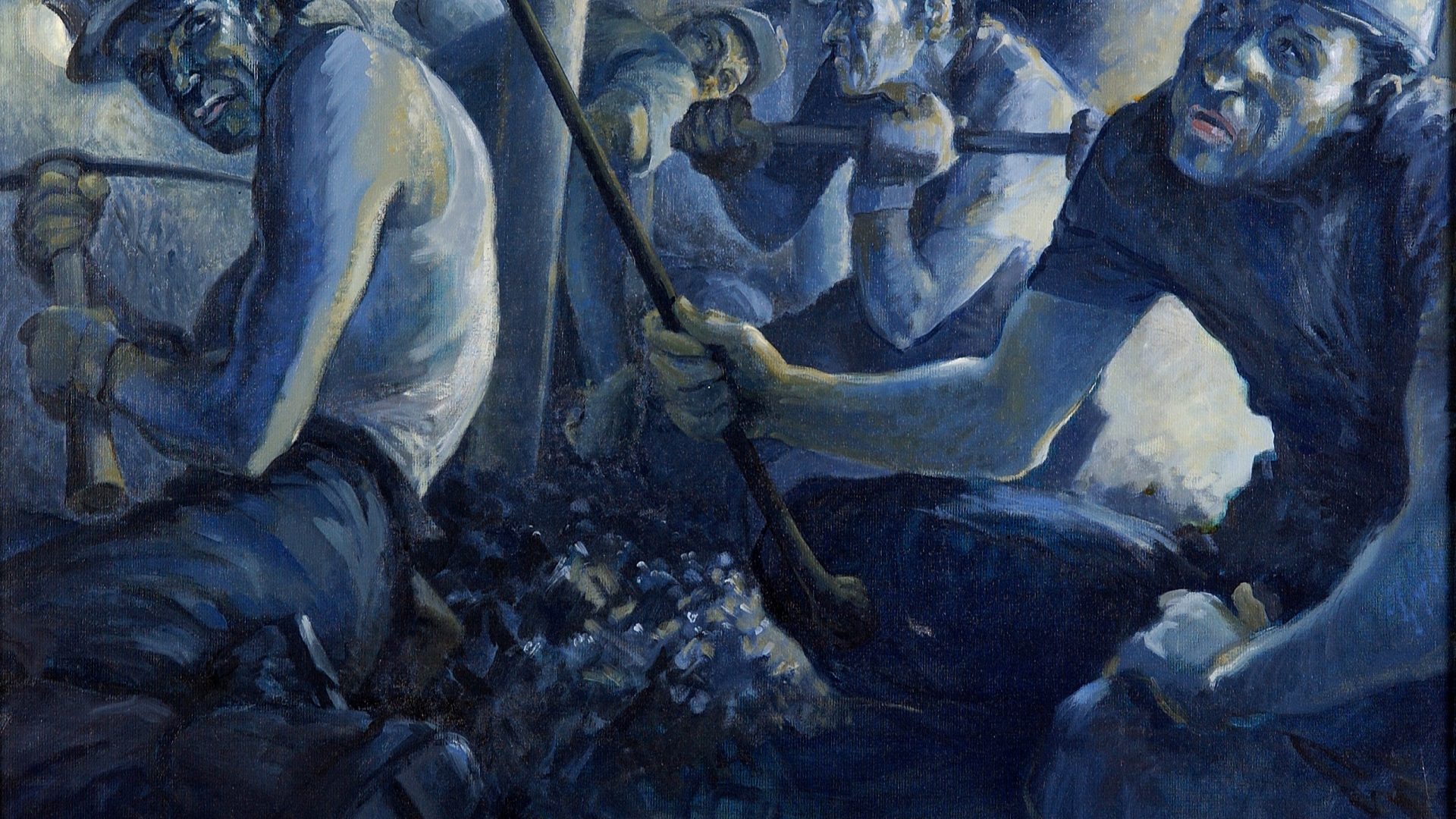 Revealing the Invisible: Betty Hughes
This month we're letting you behind the scenes and 'Revealing the Invisible', sharing some of the secrets of the Museum and our collections!
Can you guess what the hidden story might be behind this painting by Betty Hughes?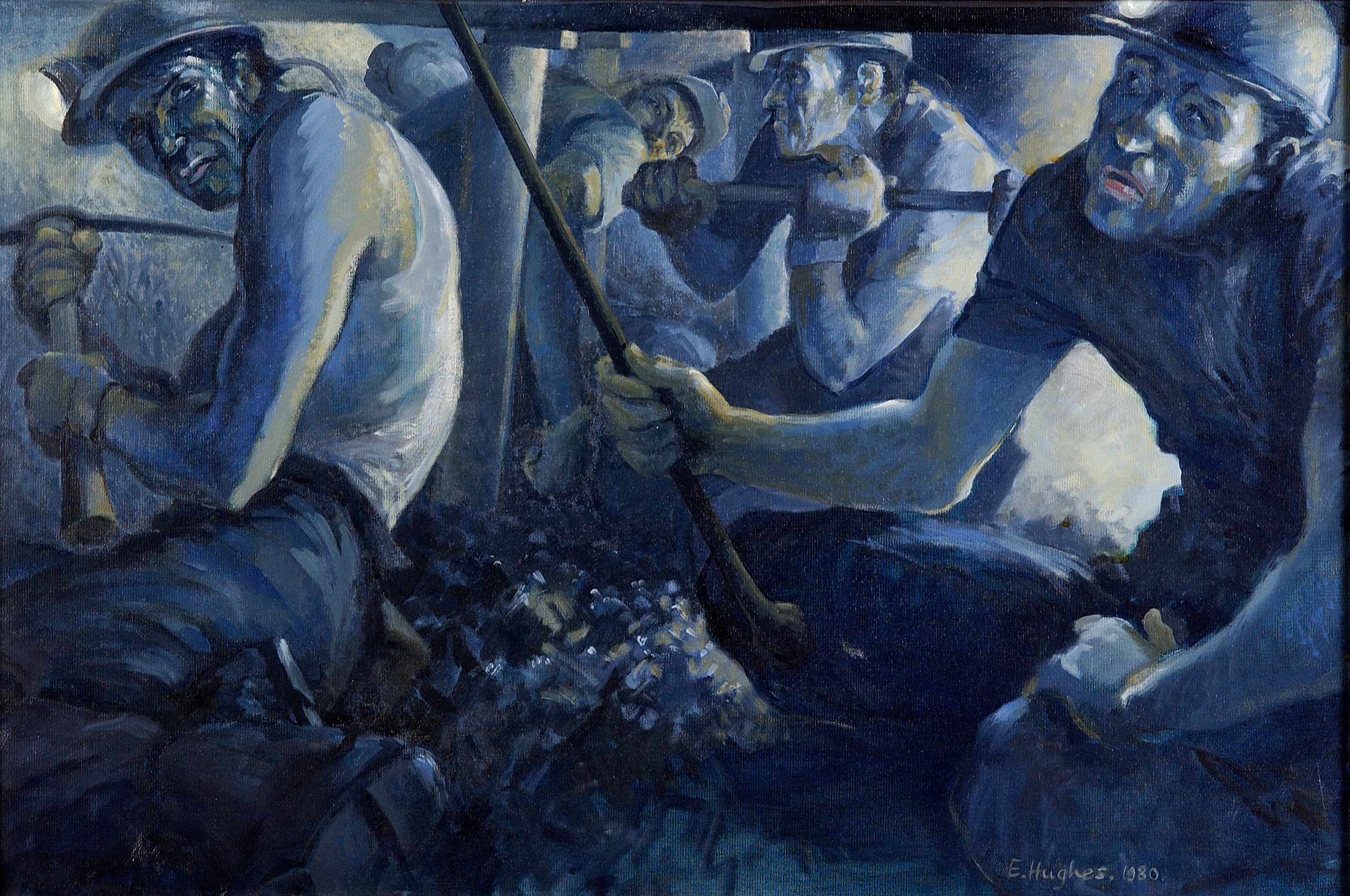 This painting shows miners crouched underground in a low seam paused in their work looking up at the roof.
Born into a mining village in Derbyshire Edith (Betty) Hughes moved away to study at the Derby College of Art and the Slade School of Fine Art in London, before becoming an art teacher. She returned to Derbyshire after she married to raise her family.
Betty Hughes went underground at a colliery in the late 1940s with another teacher at her school and this experience stayed with her. She drew on this, along with her childhood memories of growing up in a mining village and community, in creating her mining artwork which she produced later in her life.
In the early 1980s, the NCB organised art exhibitions, and Hughes submitted her paintings for inclusion. The first, a pastel drawing of a miner sharing his lunch with a pit pony, was purchased by Sir Derek Ezra on behalf of the NCB. The NCB later bought the painting pictured above, "'Owd up, Sorry Roofs Not Safe." After the purchase, Betty received a letter addressed to 'Mr Hughes' informing her it had been bought. She never told the NCB that the painting had in fact being done by a woman.
"Right up my alley, I can draw and paint miners…I'd always known miners, been down a pit… and people whom I knew who'd worked in the mines or were still working in the mines in those days were able to describe things to me."
Betty Hughes