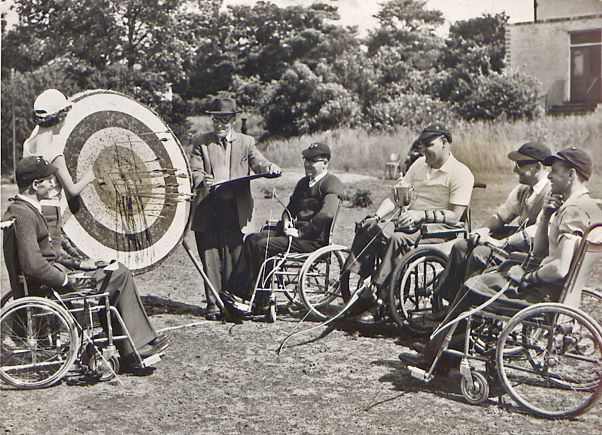 National Sporting Heritage Day: Cyril Thomas
In 1944, Ludwig Guttmann opened the National Spinal Injuries Centre at Stoke Mandeville Hospital.  Many miners were treated at the hospital and sport played a key role in the treatment and rehabilitation of those with spinal injuries. From 1948, they held the Stoke Mandeville Games, a sports competition, seen as a precursor to both the Paralympic Games and the Invictus Games, the aim of which was to unite paralysed men and women.
Cyril Thomas was a miner who worked at Ferrymoor colliery. He was seriously injured in an underground accident when he was 27 years old. He severed his spine, and was paralysed from the waist down. During his rehabilitation, he became interested in sport and went on to become a successful Paralympic basketball player and fencer.
He first competed at Stoke Mandeville Games in 1958 and then went on to the first Paralympic Games in Rome in 1960. He represented Great Britain at two Paralympic Games, helping the team win bronze in both 1968 and 1960. He also competed for Great Britain in fencing at five Paralympic Games – 1964, 1968, 1972, 1976, and 1988 – where he accumulated a phenomenal three gold medals, three silver medals and five bronze medals.
Cyril always remained positive following his life changing accident and was a strong advocate for wheelchair sport.