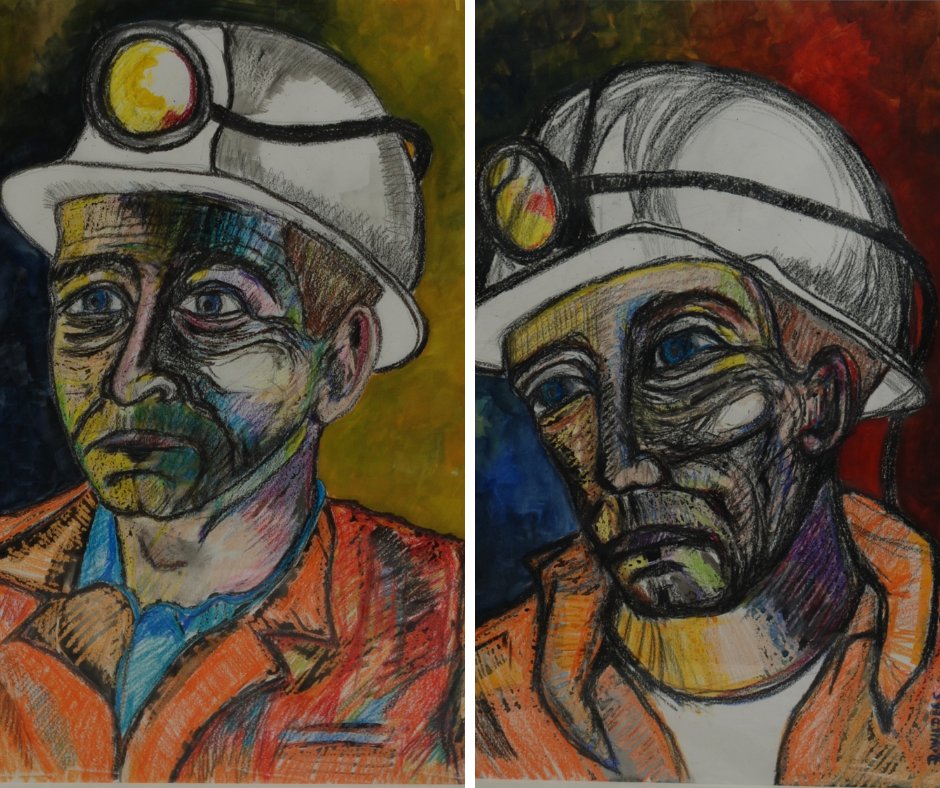 David Wilders: Selfie Challenge
Did you get a chance to see David Wilders' artwork during our Drawn from the Pits exhibition?
Here are two pieces by Wilders, both picture miners and use crayon, pencil and watercolour to create colourful portraits.
Can YOU create a 'selfie' in Wilder's distinctive, colourful style? Can you share your artwork with us?
Take Wilder's work as a starting point, can you see the different materials he has used, the different colours and use of strong black lines?
Here's our example!
You will need:
A printed picture of you/ a photograph
A piece of paper
A plastic wallet
A permanent marker
A pencil
Crayons or colouring pencils/ felt tip pens/ paint/ chalk/ pastels
What do you need to do for the chance to see your drawing displayed when the Museum reopens?
download the step-by-step guide (see bottom of page for PDF file)
complete your selfie
photograph it
See our full guide here.