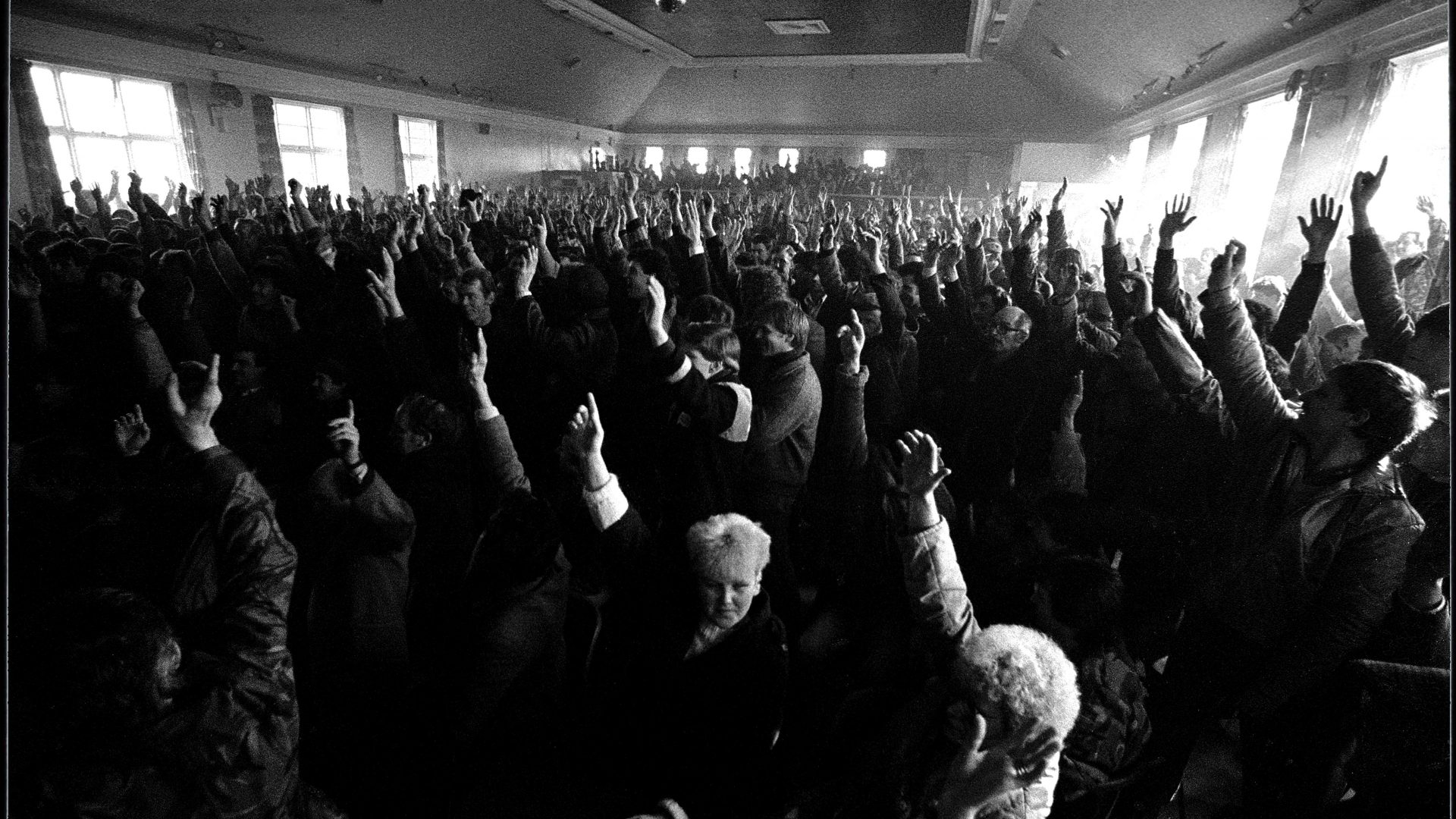 STRIKE Poetry Book Launch
Join poet Sarah Wimbush for the launch of her new collection 'STRIKE' which commemorates the 40th anniversary of the miners' strike 1984-85. 
Using photographs from a wide range of sources to inspire her poetry, including the Museum's photographic collection, Sarah will read some of her work and talk about her writing process. A Q&A and book signing will follow.
Free, pre-booking advised. Suitable for ages 16+.
More on the book:
It's March 1984 and the miners' strike has just started. By exploring both famous and previously unseen photographs through the lens of poetry, STRIKE captures the turbulence of one of the longest industrial disputes in British history, and the spirit of a marginalised community on the verge of profound change.
Publisher: Stairwell Books
Publication Date: 15th January 2024, pre-orders available from www.stairwellbooks.co.uk/product/strike/
Sarah Wimbush is a Yorkshire poet. Her first collection, Shelling Peas with My Grandmother in the Gorgiolands, was published by Bloodaxe in 2022. Previous publications include: The Last Dinosaur in Doncaster (Smith | Doorstop, 2021) and Bloodlines (Seren, 2020). STRIKE (Stairwell, 2024) has been made possible through the generosity of the image owners and from an award by the Society of Authors.
Follow Sarah on X: @SarahWimbush
Event heading image © Keith Pattison