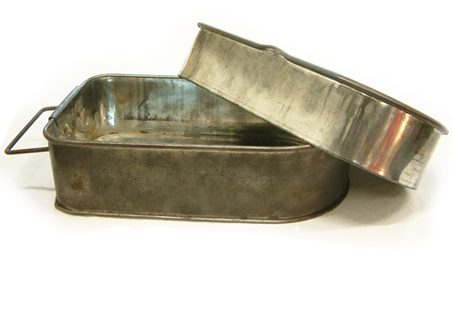 This February we celebrate everything to do with coal mining and food, from snap tin essentials like "mucky fat" sandwiches to the rich pickings of community allotments. Work, community, family, home – food will always be present.
All Day Activities
Food Trail
FREE – Collect from Reception
19 & 20 February & 23-27 February                  
Miner's loved their food! See what snap related items you can find as you walk through the galleries. Take your completed trail to reception to get your rhubarb and custard flavoured treat.
10am-4pm last orders at 3:30pm.
Enjoy snap time with some authentic miner's snap including pies, butties and a rhubarb treat for afters.
10:15am – 2:30pm
@ Caphouse
Delve 140m underground and discover 180 years of history with a captivating former miner.
Please pre-book at Reception or here
11:00am – 3:30pm
Paddy Train (Weather Dependent)
The Hub to Hope Pit
Travel in a train that used to carry miners at work. All Day Ticket £2.50 per person, available from Reception.
Timed Activities
11.00am, 12:00pm, 13:30pm and 14:30 pm
Peggy Thorpe, The WW2 Miner's Wife £2
@ Parkinson's Yard, Mining Lives Gallery, The Hub
Join Peggy in her back yard to learn about her life and the Bevin Boy who boards with her in the 1940s. Hear how rationing has affected them and what is for snap.
Pre-book at Reception or here
11:00am-3pm
Makers' Shed
@ Learning Space, The Hub
Craft your own allotment by making 3D fruit and veg then make a paper snap tin to take home in.
Discovery Spots
From 11:00 am
Look out for our friendly volunteers across site who will be running interactive activities throughout the day.
Wednesday 23 – Friday 25 February, 11:00am – 12:00pm
Caphouse Creators (7-12 YRS) £5
@ Learning Space, The Hub
Create your own herb garden with custom made plant labels from recycled and reclaimed materials.
Pre-book at Reception or here
11:30am & 2:00pm
@ Blacksmith's Workshop, Hope Pit
See the Museum's resident Blacksmiths demonstrating their skills.
12:00pm & 2:30pm
Horsekeeper Talk
@ Pony Discovery Centre, Pit Wood
Discover more about our four-legged friends in the 12pm talk and see them being fed at 2:30pm.
Sunday 20 &27 February 2022, 11:30am-12:15pm & 12:30-1:15pm
Discover the people, the places and the expertise that was required to support the underground miners.
Pre-book at Reception or here
Thursday 24 February, 1pm & 2:30pm
Reed Bed Explore
Discover how we use nature and science to clean our bright orange mine water.
Pre-book at Reception or here
Sunday 20 &27 February 2022, 2pm-2:45pm
Understand how revolutionary the showers were and how they boosted morale among the workforce.
Pre-book at Reception or here
Additional activities and tours may be organised on the day of your visit. Please check the noticeboards in The Hub and at Hope Pit.